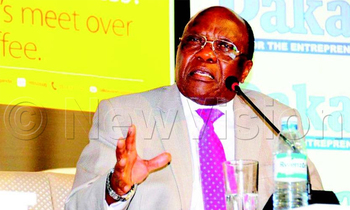 Francis Xavier Kitaka, the co-founder of Quality Chemicals will be laid to rest at his ancestral home in Bunamwaya off Zzana- Entebbe Road on September 20.

Kitaka died on Saturday at Mulago Hospital where he had been admitted after contracting COVID-19. He was 85.

According to the family, there will be a Requiem Mass at Rubaga Cathedral on Friday, before burial that will be restricted to a few people because of the Ministry of Health guidelines.
At the time of his death, Kitaka was the chairman of MTK Uganda Ltd, chairman emeritus of Cipla Quality Chemicals Industries Ltd (CiplaQCIL), and Tinosoft Ltd, among others.

CiplaQCIL is the only company in Sub-Saharan Africa that is authorised to manufacture triple therapy antiretroviral drugs.