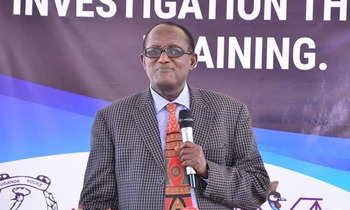 HOMICIDE |INVESTIGATIONS|CRIME|COURT
KAMPALA - High Court Judge, Justice Wilson Kwesiga, has warned police detectives against forcing confessions from suspects aimed at getting quick convictions.

He made the remarks as he presided over the opening ceremony of a two-week refresher course for detectives on homicide investigations at CID headquarters, Kibuli in Kampala district.

Kwesiga, also the head of the Criminal Division of the High Court, told detectives that their main aim should always be justice for all parties involved in the case, rather than convictions.

"Be professional in whatever you do, don't and never be compelled to do wrong things but work and investigate with just and for justice," Kwesiga said.

He reminded detectives that confessions are and must be voluntarily done or else they (detectives) should seek more evidence than depending on the suspect.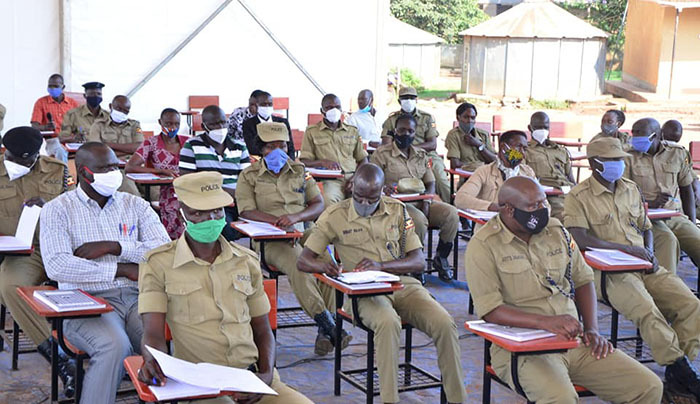 "A detective's role in a homicide case is to get justice for the victim, accused and the families of both parties but not a conviction, torturing and forcing a confession in criminal cases is unlawful," Kwesiga warned.

Also present was the Director of Public Prosecutions (DPP), Justice Jane Frances Abodo, AIGP Grace Akullo, the CID Director, the Justice, Law and Order Sector (JLOS) officials and other senior police officers.

In her speech, Abodo tasked detectives to carry out intelligence led investigations to their logical conclusions so as to avoid false hope to the relatives of victims and the accused at large.

The CID boss, Akullo said the course, under the theme, "Enhancing Efficiency and Effectiveness in Investigations Through Training," will end on September 25, 2020 and will help homicide detectives to acquire skills and therefore effectively manage cases without bias.