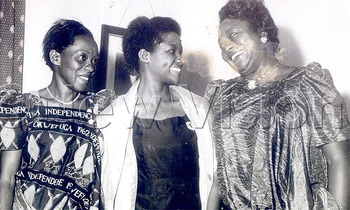 INDEPENDENCE HISTORY
Rebecca Mulira contributed a great deal towards the advancement of women in Uganda, through the leadership of organisations, like the multicultural Uganda Council of Women (UCW), the Young Women's Christian Association (YWCA) and Family Planning Association of Uganda.

On December 5, 1961, Florence Lubega, a former member of the LegCo and one of the first women students at Makerere University, became president of UCW and Lady Coutts, wife of the Governor of Uganda, was to become the patron.

Mulira and Sarla Markandya were elected as vice-presidents, Anne Kaggwa, the treasurer and Neela Korde, the publicity secretary, while Mary Kiwanuka and Mary Ssenkatuuka were elected as members of the committee.

The council had influence in Uganda's affairs and its efforts to improve and elevate the status of women in Uganda.