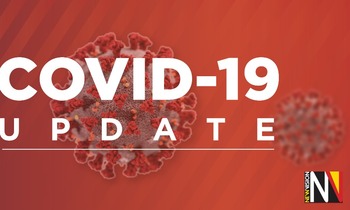 The High Commission of the Republic of Uganda in Rwanda has embarked on the planned repatriation of more than 350 Ugandan nationals who were stranded in Rwanda following the closure of Entebbe International Airport and all border points on March 22 due to the COVID-19 pandemic.
This repatriation exercise has been cleared by both governments of Uganda and Rwanda and will be managed in three phases of 100 people departing in a duration of three days by road.
According to the stated programme, the first group has departed from Kigali today, Tuesday, and the second group is expected on Saturday, September 19. Another group will be repatriated on Wednesday next week whereas the fourth group will be expected on September 27.

All subsequent departures aboard Volcano buses will be flagged off from the official premises of the Uganda High Commission in Kacyiru and will be escorted to Gatuna / Katuna border by the High Commission officials.
All the repatriated persons will be handed over to the Ministry of Health officials and immediately be transferred to quarantine facilities designated for this purpose in accordance with the Standing Operating Procedures (SOPs).
"The High Commission wishes to thank all Ugandans for the patience they have exhibited during this period and remains committed to ensuring that all Ugandan nationals in distress are repatriated home safely," reads a statement from the ministry of foreign affairs.
According to the earlier communication issued by the high commission of the Republic of Uganda in Kigali, only 25 people were to be carried in each bus upon payment of 37,000 Francs (sh142,000).