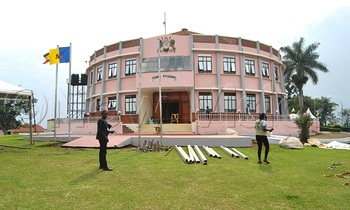 FORT PORTAL - All set for King Oyo's scientific Empango silver jubilee celebrations that will be held at his Karuzika palace in Fort Portal.
The palace's evergreen compound was Friday a beehive of activities as casual labourers erected tents in which the 200 guests will seat.

Bernard Tungwako, the Kingdom Prime Minister of the Kingdom, said the 200 guests some of whom are members of the royal family were carefully selected.

According to Tungwako, only those with invitation cards will be granted permission to ascend to the Karuzika hill.

"We can't fully celebrate our silver jubilee because the entire world and Toro, in particular, is not at peace due to COVID19," Tungakwo said.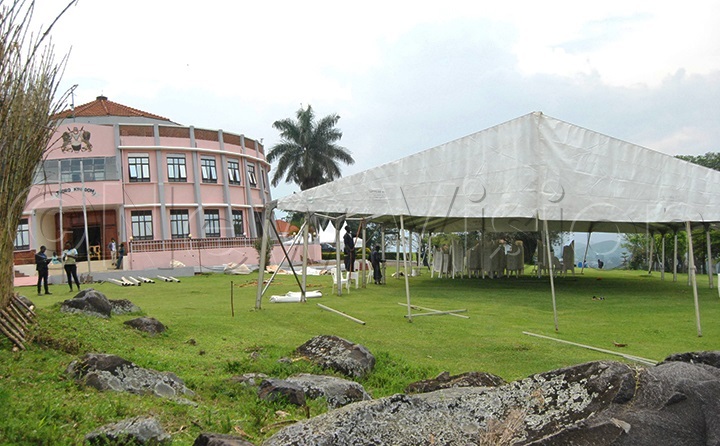 He, however, added that there is great joy at the palace and within the royal family because of the silver jubilee celebration.

COVID-19 SOPs

"We have directed all guests to keep their masks on the whole time while at the function," Tungakwo said.

He added that handwashing facilities have already been placed at various positions to ensure mandatory hand washing.

"For individuals who can manage to carry their hand sanitizers we encourage them to do so," Tungwako said.

Thanksgiving prayers

Tungwako revealed that the Bishop of Rwenzori Diocese Rt Rev Reuben Kisembo will lead the thanksgiving prayers at Karuzika palace. The prayers will start at exactly 10:00 am.

Lunch

Tungakwo said the King will serve lunch to his guests after the thanksgiving service and that departure will be at leisure.