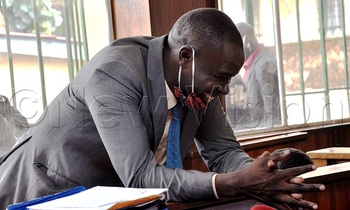 COURT POLITICS
KAMPALA - Buganda Road Chief Magistrate's Court has set September 28 to rule on the Director of Public Prosecutions (DPP) request to take over prosecution of Kyandondo East lawmaker Robert Kyagulanyi Ssentamu a.k.a Bobi Wine regarding his age.

Grade One Magistrate Stella Amabilis set the dates on Thursday after lawyer Hassan Male Mabirizi, who instituted the case against Bobi Wine in his private capacity and state attorneys Janat Kitimbo and Peter Mugisha from the DPP's office entered their submissions.

"Due to the lengthy submissions made by the parties in this matter, this court will give its ruling on September 28," Amabilis ruled.

In his submission, Mabirizi argued that the Constitution does not give the Director of Public Prosecutions (DPP) absolute powers to take over private prosecutions.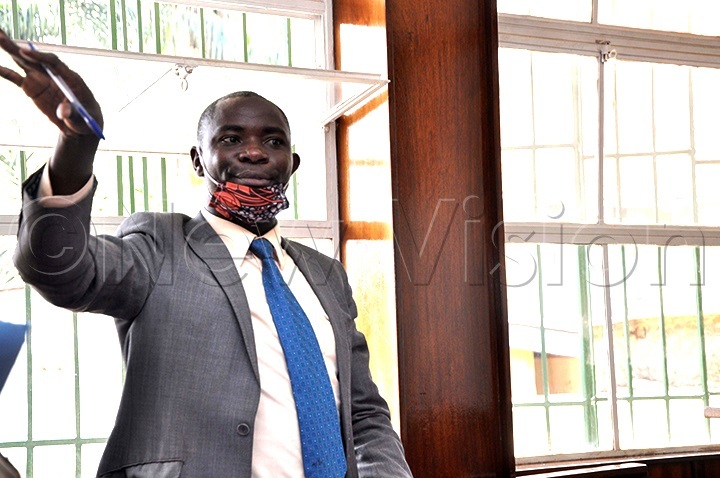 "Article 120 of the Constitution only gives the DPP functions but not absolute powers to takeover privately instituted criminal cases. DPP has to prove that the takeover is in regard to the public interest, the interest of the administration of justice and the need to prevent abuse of legal process, which it has not demonstrated," Mabirizi submitted.

In reply, Mugisha and Kitimbo asked the magistrate to make an order for their formal takeover of the matter.

They argued that the DPP has absolute powers to take over private prosecution under Article 120 (3) (c) and section 43(1) (c) of the Magistrate Court Act.

"We request that this court direct the applicant (Mabirizi) to furnish us with all relevant documents that are in his possession in regard to this matter," Mugisha submitted.

Mabirizi also asked the court to summon Bobi Wine to appear in court physically noting that proceeding with the matter in his absence offends Article 44 of the Constitution, which states that right to a fair hearing is non- derogable.

Bobi Wine was not in court and had no representation because the court process server failed to reach out to him.

Mabirizi alleges that on July 11, 2017, at the parliamentary building, Bobi Wine gave false information to Parliament that he was born on February 12, 1982, whereas not.

Mabirizi contends that Bobi Wine also lied passport office that he was born on February 12, 1982, which is contrary to his date of birth reflected on his academic transcripts.

"In 1996, Kyagulanyi signed his age as 16 while filling Uganda National Examination Board (UNEB) forms before sitting senior four and 18-years in 1998 while sitting senior six, which clearly shows that he was born in 1980 and not 1982 as he purports. This means that he intentionally lied parliament and passport office which constitutes a criminal offence," Mabirizi contends.

Bobi Wine, however, insists that he was born on February 12, 1982, at Nkozi hospital but his father altered his birthdate after skipping some classes to sit primary seven.

Mabirizi wants to block Bobi Wine from being nominated for the presidency in the upcoming 2021 general elections.

"What I need is to have Bobi Wine convicted of dishonesty about his age such that he becomes unfit to stand for the presidency," says Mabirizi.