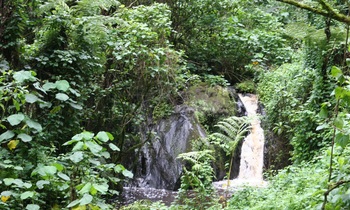 TOURISM
Uganda has opened all its protected areas to the public, according to a statement by Uganda Wildlife Authority (UWA).

In July, the authority had only opened savanna parks but kept, the primate parks such as Kibaale forest national park, Mgahinga and Bwindi which are habitats for monkeys, chimpanzees and mountain gorillas closed to the public.

According to UWA, the parks have been opened after consultations with various stakeholders and putting in place standard operating procedures for the containment of the possible spread of COVID-19 in our protected areas, all the parks are now open for tourism.

These have been opened with strict guidelines which include, mandatory temperature screening using non-contact infra-red thermometers at the key tourism gates of the different protected areas.

Mandatory hand washing or sanitizing at the entrances of all UWA premises and protected areas.

All persons accessing the parks will be required to wear a face mask while inside the protected area and must observe social distance.

For tourists going for primate tracking activities they are required to carry at least two N95 masks or surgical masks or double layered cloth masks with filters.

Saloon car vehicles shall not be permitted to carry out game drives activities in the protected areas.

The opening of parks comes at a time when Uganda is experiencing an unprecedented baby boom of mountain gorilla population after seven infants were born this year compared to two in the whole of 2019.

"Awwww, it is another baby Gorilla. Nshuti of Nyakagezi group in Mgahinga Gorilla NP gave birth on 2nd September 2020. This brings the number of baby Gorillas to 6 in 7 weeks," UWA tweeted.

Five of the baby gorillas were born in just six weeks from July 22 to August 31.

UWA has assured tourists that it has trained its staff and provided them with appropriate wear to protect themselves and the visitors from any possible infection.

"Staff on duty shall sensitize the visitors on the general government approved COVID-19 operational guidelines including the ones developed and approved by UWA management,"

All visitors into the protected areas, have been advised to take personal precaution to prevent the spread of the Corona-virus.