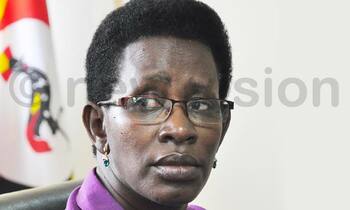 The health ministry has embarked on equipping regional referral hospitals with Intensive Care Unit (ICU) beds to provide critical care and life support for acutely ill and injured patients.
The exercise, which is expected to end by September, will see all 16 hospitals installed with 10 ICU beds each.
The targeted hospitals include Arua, Entebbe, Fort Portal, Gulu, Hoima, Jinja, Kabale, Lira and Masaka hospitals. The others are the hospitals of Mbale, Mbarara, Mulago, Moroto, Mubende, Naguru and Soroti.
The distribution exercise, according to Dr Diana Atwine, the health ministry's permanent secretary, started with Lira, Naguru, Mbale and Entebbe Grade B hospitals.
"Each of the 10 ICU beds will have a ventilator to aid breathing for patients, oxygen supply systems and other specialised systems," the health ministry's permanent secretary said.
Atwine also revealed that a total of 400 health workers are currently undergoing training in critical care to help operate the equipment properly.
Equipping these hospitals with ICU beds is part of the Government's preparations for the handling of critical COVID-19 cases, should the need arise.
Uganda has in the past few weeks registered sporadic COVID-19 cases, especially in the capital, Kampala, and deaths mainly attributed to late presentation at the designated COVID-19 treatment centres.
However, health experts yesterday said the country has been lucky not to have severe or critical cases of COVID-19, partly due to the country's system of tracking suspected cases at the early stage of infection.
Inside intensive care units
Of the 10 ICU beds, Mbale Regional Referral Hospital medical director Dr Emmanuel Tugainayo said some elements were lacking.
"Whereas we can still monitor all the functions of the body organs and deliver oxygen into the nose using prongs, there are instances where oxygen needs to be delivered directly into the lungs, but this function is lacking," Tugainayo said.
President Yoweri Museveni, in his previous addresses to the nation, said health facilities in Uganda had created a capacity of 2,000 beds for COVID-19 patients, which can be increased to 40,000 beds.
The health ministry had planned to equip each regional referral hospital with a 200-bed tent to cater for the increasing numbers of COVID-19 cases.