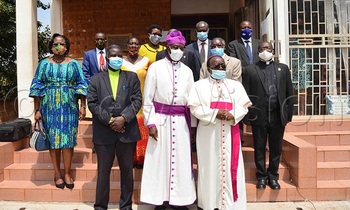 Construction of the new Bible House is set to begin. According to the General Secretary of the Bible Society of Uganda, Simon Peter Mukhama, the work will kick off as soon as the organisation pays a partial sh4bn to Canaan Construction Company, which has been contracted to do the work.

"We need sh30bn for the entire project. Canaan Construction Company Limited has offered to contribute 55%, which is about sh17bn. The Bible Society is obliged to contribute 45%, which is sh13bn, and subsequently pay back the sh17bn to Canaan Construction in a period of two years, without interest. But the engineers are ready to start the work, provided we give them sh4bn."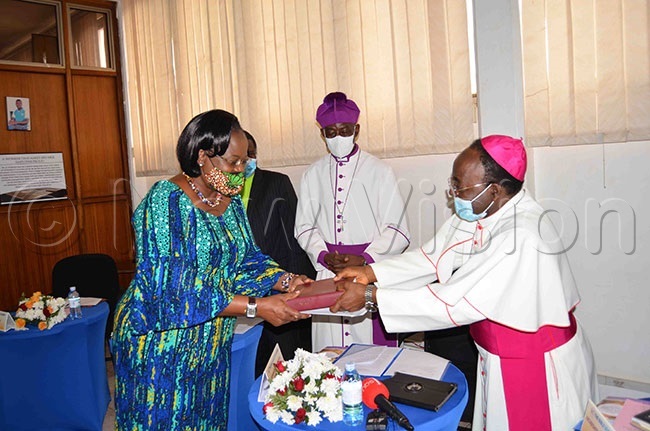 Mukhama made the remarks during the inaugural meeting of the New Bible House Task Force at the headquarters of The Bible Society of Uganda in Kampala (Plot 38, Bombo Road) on Friday, August 28.

The task force, whose main obligation is to mobilize funds for the project, comprises three Trinity Co-Chair Prelates namely, the Metropolitan Archbishop of Kampala Dr. Cyprian Kizito Lwanga, the Church of Uganda Archbishop Dr. Samuel Stephen Kaziimba Mugalu and Metropolitan Jonah Lwanga of the Orthodox Church.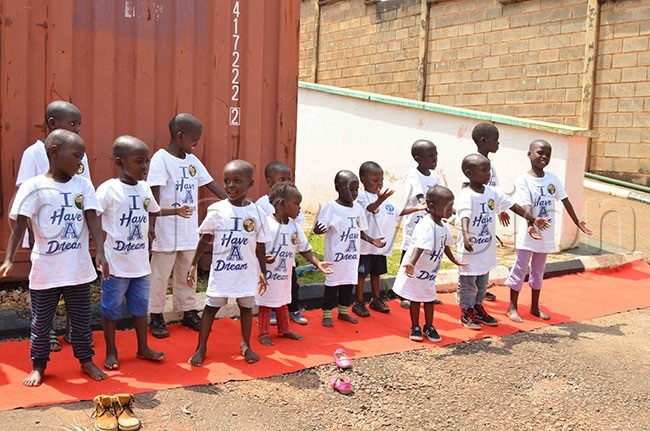 Other members include Bishop Joshua Lwere (the Overseer of the National Fellowship of Born-Again Pentecostal Churches of Uganda), Simon Peter Mukhama (Bible Society General Secretary), the Hon. Dr. Ruth Nankabirwa (Chief Mobiliser), Vision Group Deputy Managing Director Gervase Ndyanabo (Catholic ambassador), and the KCCA Executive Director Dorothy Kisaka (Pentecostal Ambassador).

Others are Rtd. Lt. Col. Robert Sekidde (Anglican Ambassador), Pastor Christian Aliddeki, Fr. Dr. Mark Richard Ssajjabbi (Bible Society Board Chairman), Dr. Godfrey Onyango, Elder Benoni Luggya (Seventh Day Adventist ambassador), Dr. Elizabeth Kisiigha (Orthodox ambassador), and Esther Baguma (Bible Society General Secretary).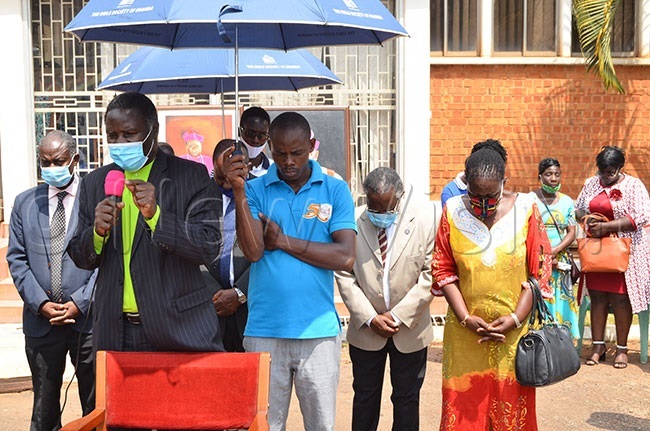 Archbishop Kaziimba asked members of the task force to take up their responsibility with faith, hope, and zeal. He expressed hope that the project would be completed within the planned time of about 18months.

Members of the task force later congratulated the new KCCA ED, Dorothy Kisaka upon her appointment to the office and expressed their commitment to work harmoniously with her in her new capacity.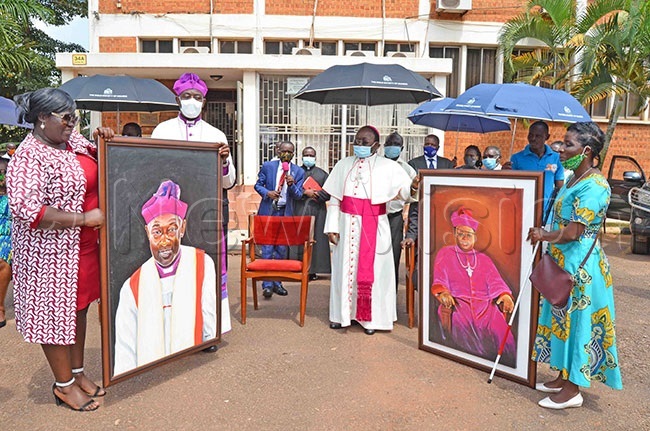 Kisaka received a number of gifts, including a Lusoga Bible that was handed to her by Archbishop Cyprian Kizito Lwanga.

Ritah Kivumbi, a visually-impaired visual artist donated two portraits to Archbishop Lwanga and Archbishop Kaziimba. She said she had worked on the portraits for one year.

An ensemble of needy children from Home for Katanga Kids Project, based in Katanga slum, entertained the guests.