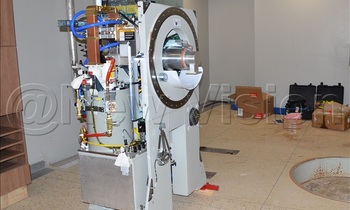 HEALTH|CANCER INSTITUTE
KAMPALA - The installation of a sophisticated cancer machine has started at the Uganda Cancer Institute (UCI).

The TrueBeam radiotherapy machine is an addition to two other radiotherapy machines that are used for treatment in cancer conditions.

The machine was bought by the government at a cost of sh11.8 billion.
Speaking on the installation of the machine, the executive director, Dr Jackson Orem said once the machine starts operation, cancer treatment will greatly improve.


He adds that the machine will see an increase in survival rates of cancer patients in Uganda and the East African region at large.

Orem said the machine which is being installed by engineers from Turkey, will be operated by a team of trained oncologists who have been specifically trained on this machine in Israel.

Health experts said the machine is the first of its kind in Uganda and East Africa.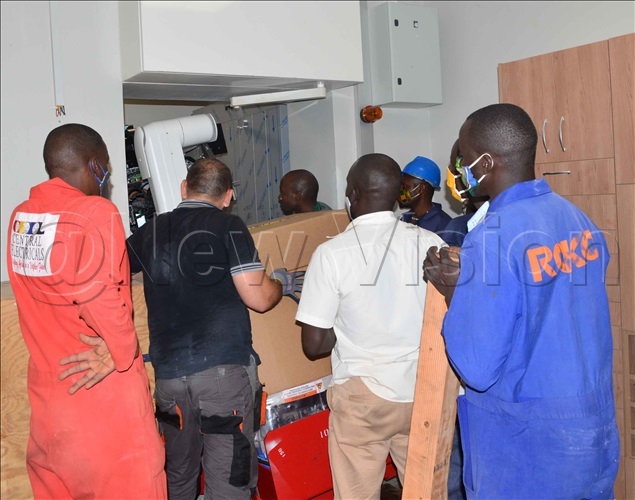 The principal Medical physicist at UCI, Dr Awusi Kavuma said the new machine can treat at least 50 to 70 patients a day.

He revealed that the machine will enable the waiting time for cancer patients in need of radiotherapy services to reduce, adding that patients have been waiting for about two months to get the services.