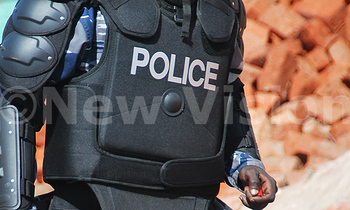 The Police in Mukono are investigating the secretary for defence of Namubiru village in Nama sub-county following the defilement of his 13-year-old house-help.
Residents accuse Sam Matovu of defiling the girl and trying to fail the case which was reported to Mukono Police Station. The in-charge of Mukono Police Station, Ismail Kifudde, last week visited Namubiru village to calm down protestors.
Led by Musisi Kyambadde, the residents set a fire in front of Matovu's shop, demanding justice for the girl. Kyambadde said they took the girl to Mukono Police the day before, but to their dismay, she disappeared from the station.
"We hear local council members helped Matovu to escape. We are calling upon the Minister of State for Youth and Children Affairs, Florence Nakiwala Kiying, to intervene and help this girl," Kyambadde said.
Gladys Nabawanuka, a resident, said that was not the first defilement allegation levelled against Matovu, adding that he had been using his position to evade justice. Nabawanuka said they will not give up until the case is resolved.
David Kigozi, another resident, said the Police did a medical examination on the girl and results confirmed she had been defiled. To calm the residents, Kifudde arrested Matovu's wife to help locate her husband.
He assured the residents that the Police were investigating the case and that everyone who is implicated will be arrested and prosecuted. Kifudde also urged the residents not to take the law into their own hands, but be patient as the Police handle the matter.