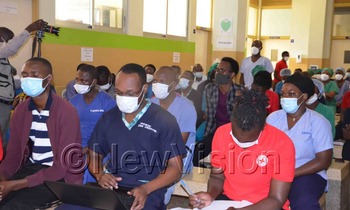 For Dr Moses Muwanga and other health workers at Entebbe Regional Referral Hospital, March 21, 2020 will forever remain embedded in their minds.

The director at the hospital that has handled a number of outbreaks because of its location as a portal site says that when they first knew about the global outbreak of the novel COVID-19, they thought they were ready for what was coming.
"Because of our location near the airport, we are the hospital that is used to handle any pandemic that comes into Uganda. We are also in charge of managing the health desk at the airport," Muwanga explains concerning the mandate of the hospital.
However, the COVID-19 seems to have brought more than they expected. Muwanga narrates how a 24-year-old resident of Kibuli in Kampala, who had travelled to Dubai a few days before in good health and returned sick, threw the hospital staff into panic when they realised that they had been exposed to infection.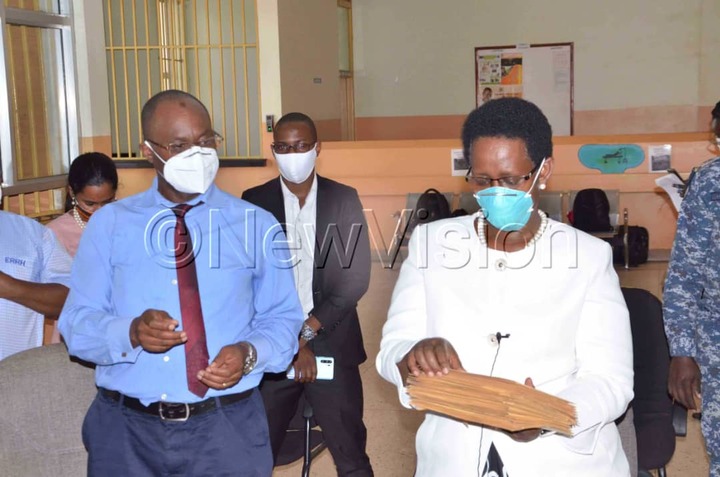 Muwanga's narrative…
"We have been managing pandemics for long. However, COVID-19 pandemic is unique. Looking at what is happening everywhere in the world, the pandemic has caused a lot of devastation. With people dying in unprecedented numbers," he says.
We prepared teams at the hospital and at the airport, putting the hospital team in charge of handling cases that had been screened at the airport.
Initially, we had a checklist and our instructions were that every suspect would be taken into isolation.
Suspects included travellers from China and any other high-risk countries that the arrivals had travelled to within the last 14 days.
Our teams at the hospital were prepared to receive the suspects, take samples and after three or so days of observation, we would discharge them. However, the worst came on March 21, a day I will not forget in my life. I thought it was business as usual.


We went to take samples, as usual, expecting that the first suspect would be a Chinese national.
To our surprise, the first suspect was a Ugandan from Dubai in the United Arab Emirates. This country was not even on our marked list. So we took samples from this 24-year-old man and isolated him, thinking that in three days as usual we would send him home.
In the night, I got a call from the team at the Uganda Virus Research Institute, which is located a stone's throw from us. I was told that one of our patients had tested positive.
My first thoughts went to my team. At that moment I began to think of all the people that had got in contact with this patient. My nurses, the cleaners, clinicians and drivers that had driven him from the airport to the hospital. I knew all these people had been exposed.
It was the minister's duty to announce the first case to the nation, so we informed her and the President. I went to the hospital at 4:00am, and met my team who were also as puzzled. There was a lot of panic, having realised that it was not business as usual anymore.
I imagined that this person was going to turn into the severe cases that we had seen elsewhere. We immediately rounded up all the health workers and airport staff that had come into contact with the patient and isolated them.
After the minister's announcement, she declared that it was not business as usual anymore. Even we, as hospital staff, were now contacts of a confirmed case. We were told not to return to our homes since we had been exposed.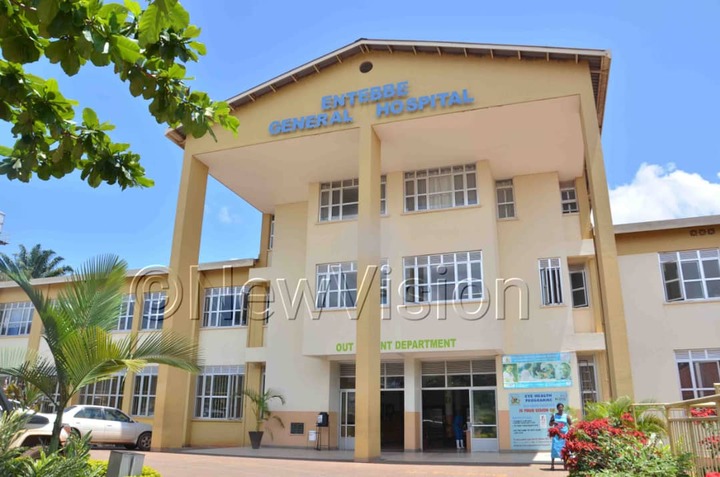 We have since created a comfortable environment for our staff who now permanently stay at the hospital.
Our concern after confirming the patient then shifted to who would break the news to the patient. While we had handled other epidemics like Ebola, COVID-19 was different because of the way it was killing people all over the world. One of the commissioners at the ministry informed us that they had a senior psycho-social expert who has been handling cases such as these.

The person was brought and we were informed she had been settling people in other places. On arrival, the lady was shown how she had to dress in protective gear before going into the isolation wards. I believe this was her first point of contact with the reality of the matter she was here to handle.
When she was told that she was here to break the news to a COVID-19 patient, I saw her stagger and almost fall.
At this point, I now had to counsel a counseling expert. Anyway, we struggled to dress her up. We had to do it, undress her and then dress her up again because she was in panic.
She went in and broke the news to the patient and later when she came out she told us that the patient broke into tears. The patient told her that he had been to Dubai where he had seen people die.

So he was sure he too was going to die. Even we, the health workers, thought that this patient would regress into the severe cases we had seen and the worst could happen.
After breaking the news she came out and we discharged her. Since then I have not seen the psychologist.

We thereafter marked the hospital as a red zone. When you go in, you come out either infected or not. Thereafter we began receiving other cases, day-by-day. It has not been easy. Even on the welfare side it still is not easy for us as management.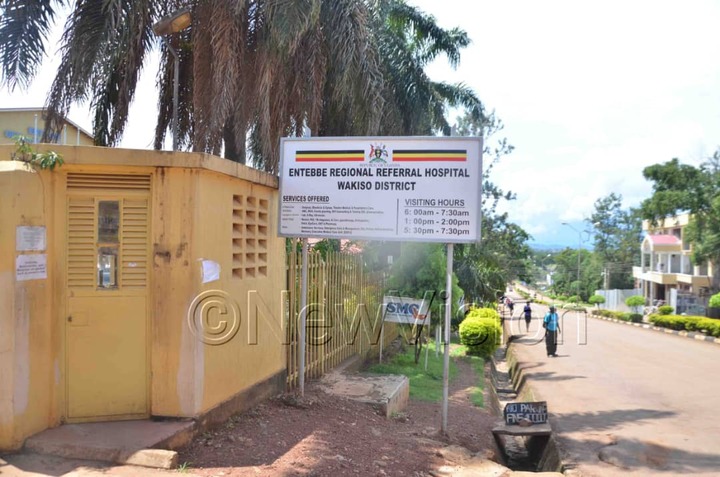 In the first days, we received patients and kept them around for only three days. Right now we have to isolate patients for 21 days. This has implications financially.
We must provide everything from dressing, underwear, and all that for the 21 days that the patient spends with us. This is quite challenging. We had to feed the patients, feed the staff who were not allowed to go home.
Thankfully the ministry stepped in. We contracted a caterer to provide food.
Another challenge we faced was when we received an expectant mother who was positive. We had to build the capacity to handle this case. We rehearsed as a team. The challenge here was, how we help this mother deliver and yet protect ourselves from getting infected.
The maximum time our staff could spend dressed in protective wear was an hour. But here was a case where we had to perform a cesarean section which would take a minimum of two hours. So we had to rehearse. Thankfully we did it successfully.
Songs of victory
For now, all that is history as the medics at Entebbe have become used to taking care of COVID-19 patients and discharging them.