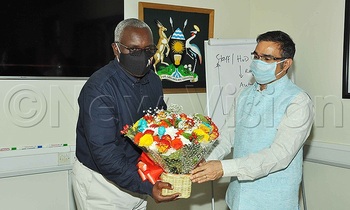 KAMPALA - The new India High Commissioner to Uganda A. Ajay Kumar has pledged to work with Vision Group in the field of technology and agriculture. He said through this partnership Ugandans stand to greatly benefit from the information shared on advanced technology systems which have been developed in India.

He made the pledge, while meeting Vision Group CEO Robert Kabushenga on Monday at the company's headquarters in Industrial Area, Kampala.

Kumar also commended the Vision Group for publishing the monthly Indi-Vision pullout dedicated to the Indian community in Uganda. The pullout focuses on the Indian community in Uganda and way of life.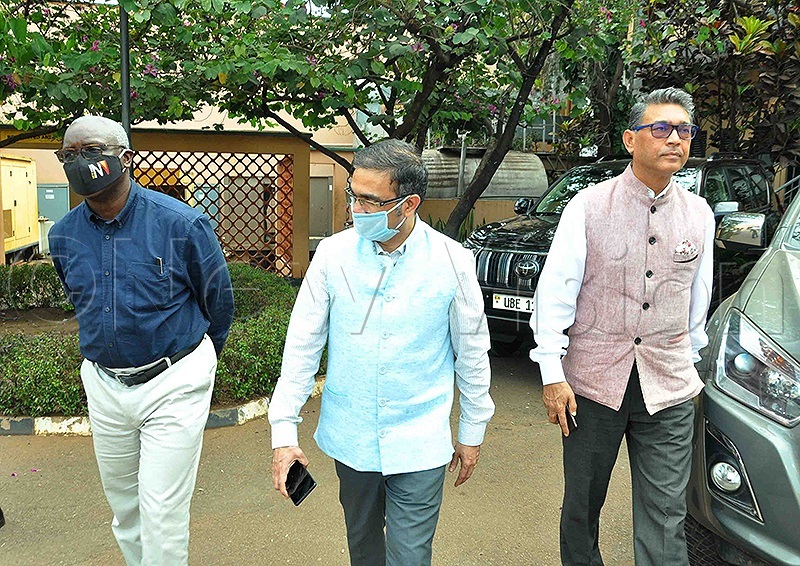 He pledged to explore other areas of common interest in the fields of technology and agriculture among others for mutual benefit.

"We can share information on simple technologies from India that can boost different sectors in Uganda. For example, we have simple technologies that can be used to make banana chips. We can share this information with Ugandans to ensure that the bananas produced do not go to waste," he said.

After Government instituted a lockdown in March, the prices of foodstuff, including matooke plummeted, with a sizeable bunch going for as low as sh2, 000 in some places, severely affecting farmer's incomes.

Vision Group CEO Robert Kabushenga on his part said more opportunities that will benefit Ugandans from India are in health, conservation and sharing ways rural India is developing and improving their livelihood for Ugandans to pick lessons from.

About A. Ajay Kumar

Ajay Kumar joined the Indian Foreign Service in 2001, and he is currently posted as the High Commissioner of India to Uganda.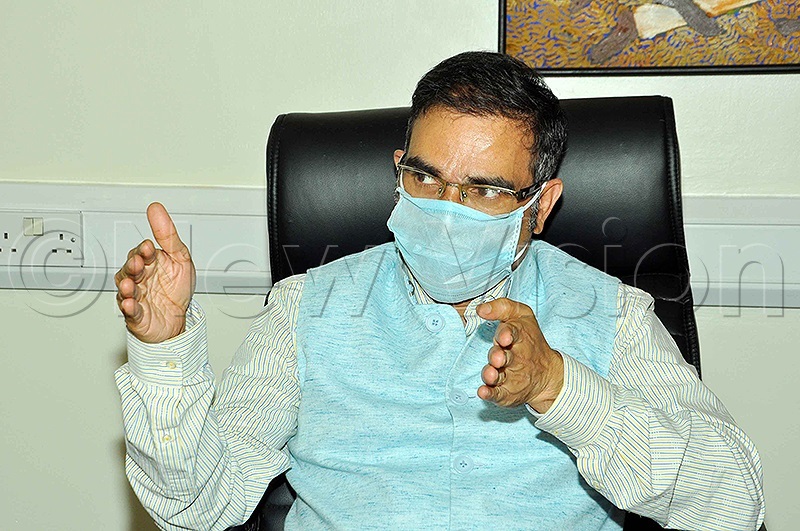 In 2003-2006, Kumar was posted as Third Secretary in the Indian Embassy in Tehran, the capital city of Iran.

In 2005-2006, he was posted as Second Secretary in charge of Information, and Head of Chancery also in the Indian Embassy in Tehran.

Thereafter, he returned to India and served in the Ministry of External Affairs in New Delhi as Under Secretary dealing with Pakistan during 2006-08.

Kumar served in the Indian Embassy in Bahrain from 2008-2012 and thereafter in Tehran from 2012-14.

He also served as India's Ambassador to Iraq from May 2014-November 2015. Later he served as Deputy High Commissioner in Canberra, Australia (2016-17).

He then served in the Ministry of External Affairs (MEA) in New Delhi in the Indian Ocean Region of MEA as Joint Secretary, prior to assuming his charge as Joint Secretary.

He holds the graduate degree in Political Science and Bachelor of Laws (L.L.B.) degree from the University of Calicut in Kerala, India.