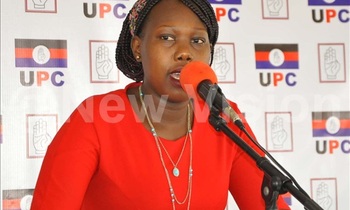 POLITICS
The Uganda People's Congress (UPC) party has discouraged political aspirants from contesting as independents in the forthcoming general elections.
The warning was issued by the party spokesperson, Sharon Arach Oyat while addressing journalists during a weekly party press briefing at Uganda House in Kampala on Wednesday.
"As UPC, we discourage independent candidates. We therefore look forward to organize free and fair primary elections and we call upon any member who loses in primaries to rally his or her support behind a successful party flag bearer, she said.
Arach said; "This will not only show solidarity for the party, but will also see UPC sweeping most of the elective positions in the forthcoming general elections."
The party reminded Ugandans interested in the various elective positions that the nomination process is still ongoing.