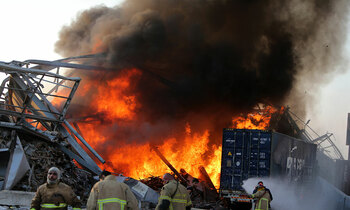 France offers Lebanon 'assistance' after Beirut blasts.
Meanwhile, a boat caught fire off Beirut following two huge explosions in the Lebanese capital's port Tuesday, but it was not clear whether there were people on board, an AFP correspondent said.
Security forces ordered journalists to leave the port area for fear that fuel on board the vessel could catch fire.