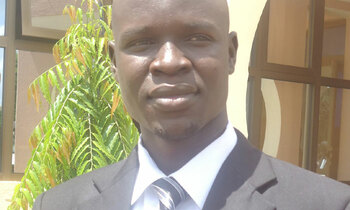 GULU | POLITICS | FDC
Gulu district former FDC Chairperson Ojara Martin Mapenduzi, who doubles as the district LC5 chairperson, has quit the party, announcing plans to contest for a parliamentary seat as an independent candidate.

Ojara, who has already printed posters declaring his intention for the newly created Bar-dege-Layibi division MP, will run in the 2021 general elections without an attachment to any political party.





Ojara was last year rumoured to have joined former FDC President Mugisha Gregory Muntu as a founding member of the Alliance for National Transformation (ANT).
Ojara's decision has been received with mixed reactions, with the Gulu district FDC secretary general Wilson Oyat Chagga, accusing him of selfishness and decampaigning the party.
The Bar-dege-Layibi constituency is one of the two new divisions in Gulu city. The people of Gulu who attended his announcement are optimistic that he will take his leadership skills that have helped elevate the status of Gulu, to the floor of parliament.