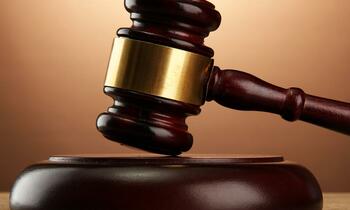 COURT

A clearing agent, Abeine Edson Muhangi has been convicted over his role in a missing container with textiles consignment under customs control, which he diverted leading into loss of taxes worth sh53.4m.

The container was on truck registration number KBH 233Q/ZCO177 and destined for Ken Frieght Uganda Ltd bond; but in January 2018 Muhangi intercepted it at Mombasa port and Malaba customs boarder in Tororo District; and without authority, he and others still at large diverted it to an unknown destination.

On Thursday, the Anti-Corruption Court Grade One Magistrate Moses Nabende found Muhangi guilty, and ordered him to pay the outstanding due tax of sh53.4m that was caused due to his interference, lest serves 2-year-jail term.

Magistrate Nabende also directed the convict to pay a fine of $3000 (about sh10.8m) to court.

Muhangi received his sentence via video conferencing from Luzira prison. Present in court was Uganda Revenue Authority Lawyer Tony Kalungi, who prosecuted the case.

He ruled that the court had to give Muhangi a punishment that would deter other would be offenders because of his fraudulent past conduct that led to the deregistration of the complainant's firm that helped him to clear these goods.

Muhangi, who had spent 8 months on remand at Luzira Prison, was convicted of the offence of moving, altering or interfering with goods under customs control contrary to Section 203 (f) of the East African Community Customs Management Act, 2004.

"I find that prosecution has proved the charges against you after presenting four witnesses in court beyond reasonable doubt," the magistrate ruled.

According to the magistrate, the convict did not contest the customs related transaction documents on which goods in issue are related too when it was tendered in court as evidence.