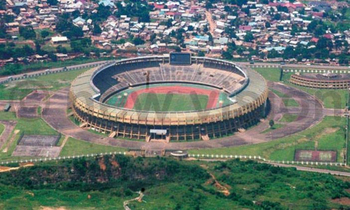 HEALTH|COVID-19

About 200 Ugandans who were recently repatriated back home are undergoing mandatory quarantine at Namboole stadium.

Health ministry spokesperson Emmanuel Ainebyoona, said Namboole, which is currently hosting a total of 213 people, including the staff managing the centre, has been turned into a public quarantine centre for people who cannot afford private centres.

"Many people under quarantine at Namboole are vulnerable. Some of them lost their jobs and have no alternative, but to return home," Ainebyoona said, adding that the health ministry is currently footing all the bills at the public quarantine centre.

Ainebyoona said the health ministry has already taken samples from all the returnees and whoever tests positive will be relocated to the gazetted treatment centres.

He said many of the returnees are from Saudi Arabia and Qatar.

The stadium was furnished by the health ministry with the aim of making it a COVID-19 treatment centre after Uganda's confirmed cases statistics hit a 1,000 mark.

However, Ainebyona, said the centre was turned into a public quarantine site to accommodate people who cannot afford paying bills in the private quarantine centre.