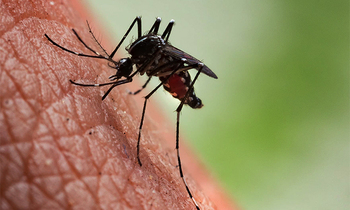 The ministry of health has confirmed an outbreak of Rift Valley Fever (RVF) in Kabale district. Rift Valley Fever was last confirmed in Kabale district in March 2016.
The disease's confirmation comes after a bodaboda rider who presented signs and symptoms of Rift Valley fever died at Kabale Regional Referral Hospital in Kabale Municipality.
The deceased Robert Mwesigye alias Kakara who operated from the Voice of Kigezi stage in Kabale town and a resident of Rwampara in Mbarara district passed away on July 22 at Kabale Regional Referral Hospital.
Mwesigye had a mild form of the disease characterised by a feverish syndrome with sudden onset of fever, muscle pain, joint pain, and headache, which are symptoms of Rift Valley Fever.
The acting District Health Officer of Kabale district Alfred Besigensi who was noncommittal on confirmation of the disease's outbreak in the district said they submitted the post-mortem results to the ministry of health and are waiting for an announcement on the disease`s outbreak in the district.
He could not give more details but rather deferred inquiries to officials from the ministry of health.
When contacted, Emmanuel Ainebyoona the ministry's senior public relations officer said that the findings confirm that the deceased died of Rift Valley Fever.
Ainebyoona said the ministry is yet to dispatch a team of experts to trace for all the victim's contacts so that they are tested and treated to avoid more deaths.
Rift Valley Fever is an emerging disease that affects humans and livestock and is transmitted by mosquitoes or exposure to tissues or blood of infected animals.