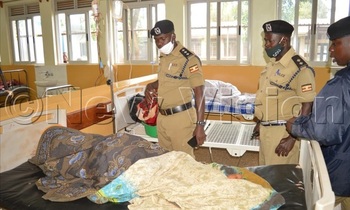 LDU | INDISCIPLINE | SHOT
A security guard fired bullets at a Local Defence Unit (LDU) personnel after being suspected of stealing a plastic water tank from a hardware shop he was safeguarding in Lugazi town, Buikwe district.
Moses Mugaju who is nursing a bullet wound at the Kawolo general hospital in Buikwe district is attached to the Kawolo army detach in Lugazi municipality.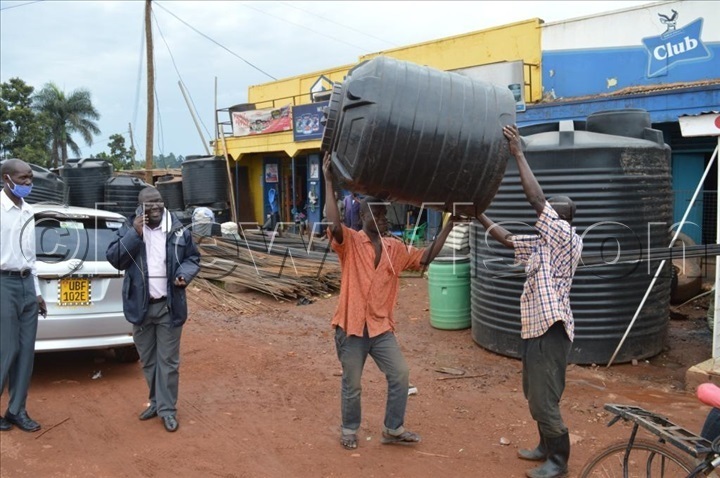 The security guard accounted to detectives from Lugazi central police station who arrived at the scene that the incident occurred on Thursday morning at about 3:30AM.
He said Mugaju first went at Wijo Group Uganda limited hardware shop with another man at about 1:00AM but they both walked away after asking them what they wanted.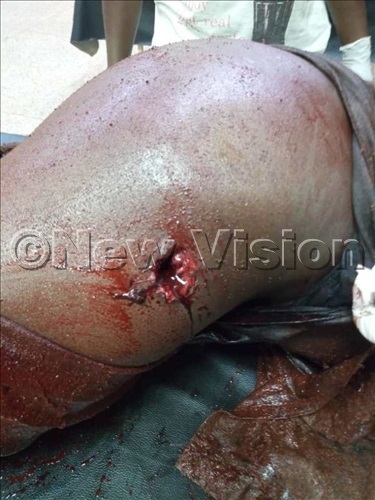 The guard said that he took cover two and half hours later as they returned only to see Mugaju carrying one of the 500 litre plastic tanks on his head.
He then emerged from his hideout and stopped the LDU but he continued walking hence shooting at him as his accomplice fled.
However Mugaju told the police detectives who visited him at his sick bed that he had turned to a dark point to urinate only the see a security guard chasing him away from the premises.
Mugaju told the detectives that he adhered to the guard's instructions but he shot him under the influence of alcohol.
He also conceded that the incident occurred at 3:30AM but he couldn't explain why he was not clad in uniforms.
Health officials suspected that the bullet which caught his right leg could have got stuck in his lower abdomen because it didn't penetrate through as he bore one wound.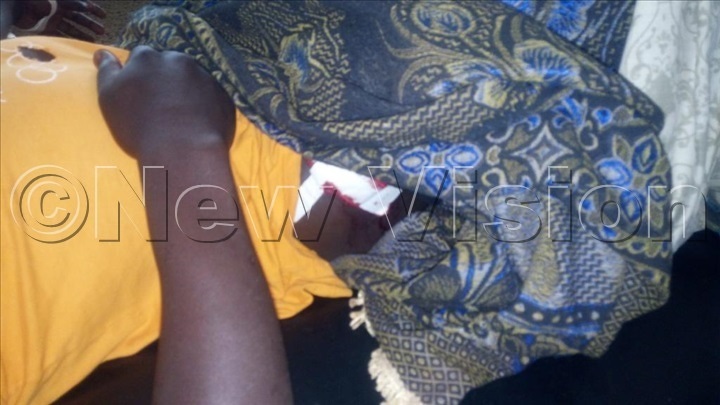 By the time of the interrogation, Mugaju was yet to undergo an X-ray.
Whereas the detectives carried the exhibits to police, the Ssezibwa regional police spokesperson Hellen Butoto declined to comment on the matter saying these were army issues.
However, the spokesperson of the UPDF 1st Division Maj Bilal Katamba confirmed Mugaju's shooting saying he was off duty and in civilian attires by the time of the incident.
Katamba told New vision on Friday that the victim was returning from watching a football match and was under the influence of alcohol.
However, he said information about the matter was still scanty but they had embarked with investigations into the matter and that Mugaju was not in critical condition.
Recently, President Yoweri Museveni said he would address the nation regarding the indiscipline among LDUs who were tarnishing the image of his government in the eyes of local population and international community.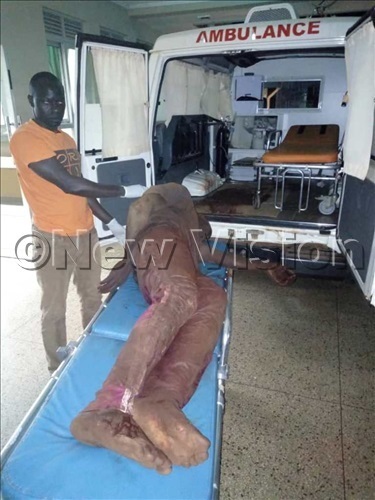 Some have so far been prosecuted in army courts for violating human rights of Ugandans especially during the COVID-19 lockdown where 20 lives are said to have been lost in their hands.
There are about 25,000 LDUs who were recruited two years back following a wave of crimes in the country which sparked from Vanila theft in Buikwe district where farmers had requested for guns to be guarding their gardens at nights.