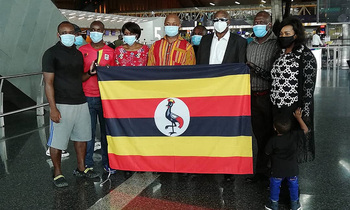 REPATRIATION

A total of 238 Ugandans who have repatriated from Qatar are expected to arrive at Entebbe today at 5pm.

They were held up in the Gulf state due the coronavirus travel restrictions that saw the closure of Entebbe International Airport to passenger flights.

More than three months later, the group will now return home to reunite with their families and friends.

The Ugandans were seen off in Doha by officials from the Ugandan embassy in Qatar, including Ambassador Dr. Stephen Chemoiko Chebrot.

In April, the mbassy undertook the registration process of Ugandan nationals stranded in Qatar and coordinated with Qatar Airlines for the repatriation flight.

This is one of the many repatriation exercises being undertaken in coordination with the foreign affairs ministry Ugandan missions abroad.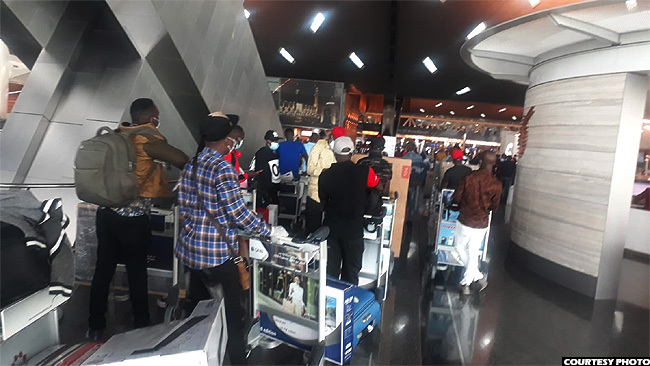 On his part, Ambassador Chebrot said the embassy is preparing to repatriate another group of 245 Ugandan citizens and residents on July 24.

He underlined that those that will be arriving today all tested negative for coronavirus and were confrimed fit to travel.

Chebrot thanked President Yoweri Museveni, the foreign affairs ministries of Uganda and Qatar for making the repatriation exercise possible.

He also thanked the embassy staff and the Peninsula Community of Ugandans for their tireless efforts in the cause.

Meanwhile, a similar group of Ugandans and residents will be landing at Entebbe from the US today.

_______________________________

In its Thursday statement, the foreign affairs ministry included a general schedule of the repatriation exercise, including flight information and the arrival dates.

(We have cropped out the earlier arrivals in order to start from Saturday's arrivals):