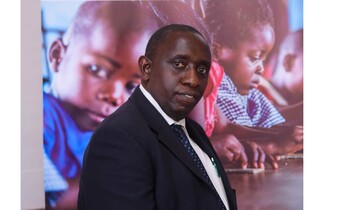 By Ronald Ddungu
Today is World Youth Skills Day; a day aimed at recognizing the importance of equipping young people with skills for employment, decent work, and entrepreneurship.
The day is also meant to highlight the important role of skilled youth in addressing current and future global challenges.
This year the day will be celebrated in a challenging setting due to the COVID-19 pandemic that has disorganized the whole world. Celebrations will actually be virtual.
In Uganda the COVID-19 pandemic and lockdown measures have led to the closure of schools and technical and vocational education and training (TVET) institutions, threatening the continuity of skills development.
At least 15 million school-going children are at home not learning, according to the Ministry of Education and Sports.
There are 10.7million children in the Primary Schools; 2 million children in the Pre-Primary Schools; 2 million students in the Secondary Schools; 314,548 students in the Universities and Tertiary Institutions.
As we all know Uganda has a predominantly agrarian economy with about 80 percent of the population deriving their livelihood from agriculture.
Now, this is the best time to teach youth agricultural skills. We can teach children how to grow crops or rear animals so they are able to tackle the food shortages and job losses due to the COVID-19 pandemic.
Engaging young people in Uganda to shape how they envisage the future of agriculture becomes a priority because they are the direct beneficiaries and the immediate agriculture leaders.
To succeed in agriculture, young people need practical and in-demand skills taught by competent teachers.
As we celebrate this day, we need to ensure there is continuity of training in agriculture and other skills in the current circumstances and during the recovery.
Short term solutions during the Covid-19 period can include; Virtual training of youth which should be supported and encouraged from production, value addition to the market.
There are already teachers who are engaging learners through zoom sessions whereby the youth to do presentations on their farm enterprises, at the same time allow teachers to give them feedback.
Working with a network of teachers, we are already engaging learners through our zoom sessions and we enable the youth to do presentations on their farm enterprises, at the same time allow teachers to give them feedback.
Young people also need to be connected to role model farmers for mentorship and training using a database developed.
Also, long-term solutions combined with the short term need to be developed where training institutions and Schools are supported to have proper training/skilling grounds.
All these can be a success if parents are engaged and encouraged to prioritize vocational education.
Parents need to act as mentors and role models but also provide support to the children in the form of land, funding, and linkages among others.
Because of COVID-19 restrictions, parents should be involved in virtual and in school parenting seminars aimed at making them part of their children's skill development programs.
Ministries/Districts/NGOs should support the school to community outreach programs where the youth participate as simple extension workers.
Youth should be engaged to carry out the home to community outreach assignments whose reports are important for school credits.
Like the International Labour Organisation (ILO) puts it young people are called upon to contribute to the recovery effort, they will need to be equipped with the skills to successfully manage evolving challenges and the resilience to adapt to future disruptions.
Acquisition of skills by youth will enhance their ability to make informed choices with regard to life and work and empower them to gain access to changing labour markets and viable employment opportunities.
Socio-emotional and higher-order thinking skills for adaptability is very important during this period - For example Self-efficacy, -, creativity, problem-solving, critical thinking, communication, inter-relationship building.
Young people also need technical skills for resilience - For example, technical skills for climate-smart agriculture since, besides being a global health crisis, COVID-19 is also nature sending us a message.
Training of these skills of resilience can happen during this time of Covid-19 and after if there is capacity development of trainers(teachers/instructors/farmers).
Specifically, agri-teachers and instructors need to be supported and trained for: Entrepreneurship education, project-based learning, climate-smart agriculture, and ICT4D.
Identify and develop role model farmers, equip them with training & communication skills, and grow a database.
Embark on local knowledge management by documenting farmer approaches and innovations both in the training institutions and within the community farms and set up virtual skilling platforms.
At VVOB - education for development we have pledged our commitment, to Teaching Agriculture Practically to the Global Initiative on Decent Jobs for Youth.
Working closely with the Ministry of Education and Sports, the commitment aims at strengthening the pre-service education for teachers/instructors in three key areas: practical teaching experience, technical and entrepreneurial skills, and work-based learning opportunities.
VVOB works in teacher/instructor colleges in Uganda to enhance the practical teaching of agriculture.
Since the COVID-19 lockdown, VVOB has been engaging lecturers using online technologies.
The writer is the Education Advisor at VVOB Uganda.