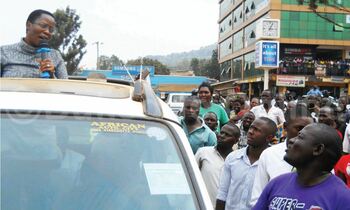 ELECTIONS | PARLIAMENT | MUKONO
As the fever of the 2021 elections gains momentum, incumbent MPs in many constituencies are worried about those who have made their intentions of replacing them clear.
In our ongoing daily series of analyses, examining the aspirants and the issues that are likely to influence voter choices, Umaru Kashaka looks at the race for Mukono Municipality MP seat a Mukono Municipality is likely to be one of the hotly contested constituencies in the 2021 parliamentary elections.
The incumbent MP, Betty Nambooze, is expected to seek re-election against nine challengers, including her fellow Democratic Party (DP) supporter and Mukono municipality mayor George Fred Kagimu, who we understand has the backing of Kyadondo East MP Robert Kyagulanyi aka Bobi Wine.
Other aspirants are former contestant Fatumah Ndisaba, who is now Butebo Resident District Commissioner (RDC), the head of Baroma International Vocational Institute Esther Nakyazze, the co-ordinator of Kyaggwe Development Foundation Fred Nsubuga and businessman John Ssebunnya all of whom are coming from NRM.
Dr Muhammed Bogere, Margaret Nakavubu, Beatrice Yiga and Richard Kasule, a radio journalist, are also eyeing the seat and they plan to run as independents. However, Kagimu and Ndisaba stand out as Nambooze's main challengers.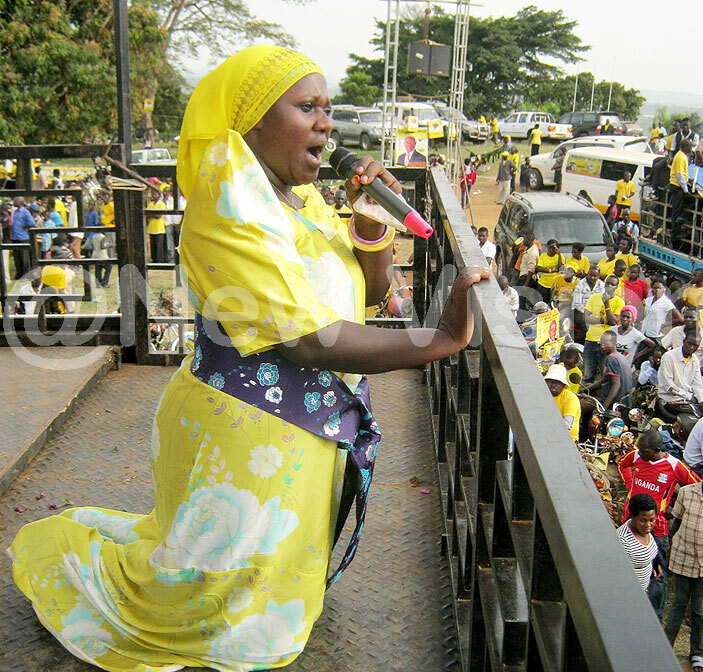 The rest are not widely known in political circles. The last election was a two horse race between the fiery Nambooze and Ndisaba, but this time round, Kagimu, has opted to enter the fray.
His entrance is likely to complicate the race, especially for his friend-turned-foe Nambooze, who has been in Parliament since 2010. Nambooze played an important role in Kagimu's election in 2016 when he replaced Johnson Muyanja Ssenyonga (the current Mukono South MP) as the municipal mayor. However, they later fell out due to their different approaches to politics.
"I do not play confrontational politics. I want politics that is transformational, inclusive and that unites people. Our biggest challenge in Mukono now is disunity," Kagimu, who has been doing his groundwork since 2017, told Sunday Vision.
The retired rally driver who owns the popular Festino City race track argued that "we have been left behind in terms of development simply because some people oppose others for the sake of showing off, other than working together for development". "For us, we have tested it in the first four years we have been in office and I have already realised that people in Mukono actually want to see a change of leadership that will result in development of their area," he said.
He noted that Jinja Road, for example, and Mukono Health Centre IV, which was elevated to a general hospital need urgent attention.
"The main Jinja Road needs to be worked on, because it is full of potholes and yet it transports a lot of our imports and exports. The buildings of Mukono Health Centre IV are too small to handle the overwhelming numbers of patients. So, I will lobby the Government to take action," he said.
Mukono Health Centre IV attends to at least 200 outpatients every day, from the districts of Mukono, Kayunga, Buikwe, Buvuma and some parts of Wakiso. Many say Nambooze is still popular, but Kagimu remains a force to reckon with. They say he may not be as outspoken as Nambooze, but he carries himself well enough to win over supporters.
Kagimu worked with Caltex and Total oil companies for a combined 25 years in various positions. He was an active rally driver for 10 years and was the president of the Federation of Motorsport clubs in Uganda for four years.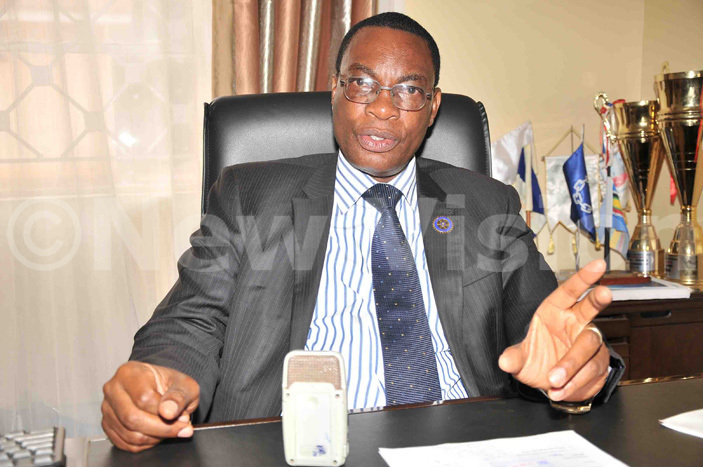 He is also the co-ordinator of Bobi Wine's People Power in the Greater Mukono and has appeared at many public functions with him. So he might be planning to ride on the wave of his popularity.
Bobi Wine has emerged as a kingmaker in Ugandan politics and his People Power movement seems to have ignited a certain sense of confidence among young people to be the change that they would like to see.
He comes across as a charismatic, fresh-faced youth who is demystifying age and politics in Uganda.
Kagimu said he has plans of making Mukono a model municipality in Uganda, with modern infrastructure and amenities where there will be no need for one to travel all the way to Kampala, to buy goods.
The municipality, which has an estimated night population of 200,000 people, is the main gateway to Uganda from the East African coast. It is located on five hills with numerous valleys and wetlands. Kavuma-Kaggwa, an elder from Kyaggwe in Mukono, said the municipality still has vast lands for real estate development.
"Wetlands provide ready to- use water for industries hence high potential for industrialization," he said.
NAMBOOZE'S ADVANTAGE
Having been in Parliament for the last 10 years, Nambooze appears to have an edge over Kagimu, but she has had several run-ins with her party, led by Nobert Mao.
She argues that this is because she supports the so-called 'People's government' of four-time presidential contender Dr Kizza Besigye, yet DP does not. She is the minister of information and Kampala Capital City Authority affairs in the 'People's government'.
Her razor-sharp criticism of the NRM Government and outspokenness on pro-Buganda issues, such as federo endeared her to many opposition supporters who seem to dominate the constituency.
But her witty denigration of President Yoweri Museveni in mid-2000 before wading into the murky waters of partisan politics made the powers that be to loathe her.
Such was the case in July 2008 when she was together with the then Buganda kingdom ministers; Peter Mayiga (now Buganda premier) and Medard Seggona (now Busiro East MP) arrested and detained in various districts before being arraigned in court.
They were accused of terrorism and promoting sectarianism on a programme that was aired on the CBS FM, a Mengo owned mouthpiece.
The other hot potato was her role as chairperson of Buganda Kingdom's Central Civic Education Committee that countered government arguments for the Land Amendment Bill now an Act (law).
This left her bruised and sickly. Coupled with that, Nambooze had carved out a niche as a radio commentator, using her rich Luganda, laden with proverbs, idioms and parables to deliver powerful messages.
Her fans nick-named her, "Madam Teacher".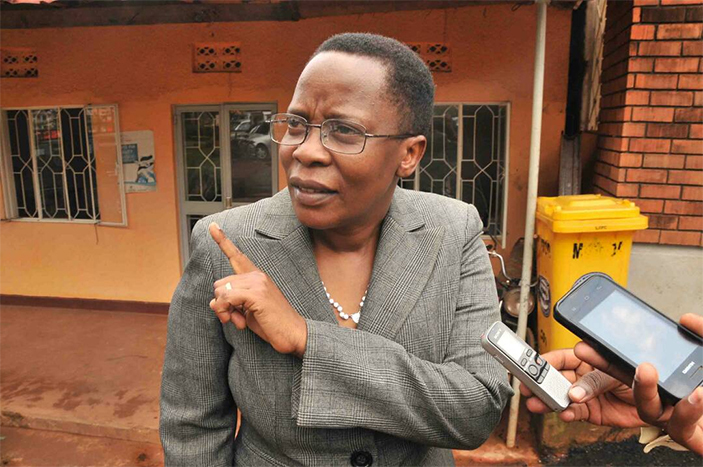 BUOYED BY VICTORY
Efforts to reach Nambooze were futile as her known phone numbers were inaccessible by press time. However, her close associates believe she can do well at the next polls following her 2016 landslide election victory. She won the last election with 35,341 votes, beating her main rival, Fatumah Ndisaba of NRM who had 23,129. That race had four other candidates.
Nambooze has been saying she is the right person to represent the constituency because she knows what her people want and she can ably articulate their issues in Parliament.
Analysts say she has a lot of support among traders and low income earners whose rights to operate in the municipality she has always defended. She has been at the forefront of the battle against Kampala Capital City Authority's move to extend its reach to Mukono as is being considered under the Greater Kampala Metropolitan Area (GKMA) strategy.
Nambooze, who is also the shadow minister for local government, argues that instead of expanding Kampala, government should think of creating satellite cities in the metropolitan and other surrounding regions.
NRM STILL FIGHTING
Meanwhile, NRM is still fighting to win back the municipality from DP.
Ndisaba told Sunday Vision that she has not yet given up on representing the area in Parliament.
2016 was her first time contesting and she does not believe she was defeated, although she never went to court.
She still believes she was the better option. "But it is too early for me to declare my interest. I am still serving as RDC," she said. Sunday Vision also learnt that FDC, could have a contender for the seat.