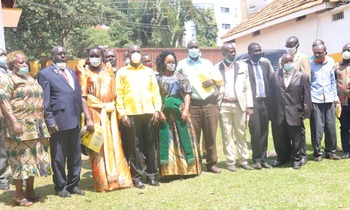 MASS PARTY MIKE MUKULA
The National Resistance Movement (NRM) vice-chairperson for the eastern region, Capt Mike Mukula, on Monday received a group of over 60 new members who defected from various opposition parties.

While addressing the new members at the party headquarters in Kampala, Mukula thanked them for making the right decision of joining the mass organisation. He also urged them to put their skills to good use by working towards galvanising support for the party in their areas of residence.

"It gives me pleasure to see these people joining the mighty NRM party. This is the party that revolutionalised politics in Uganda. We thank you for coming and we request you to bring those skills and ideas to help us rebuild the nation," Mukula said.

He explained that the continuing massive defections of several key opposition figures to the NRM are a clear indication that the party continues to grow stronger each day.
He assured the new members that the ruling party will score highly at all levels in the forthcoming coming elections.

"I want to assure you that we are going to sweep all the areas in the forthcoming elections and perform better than we did in the 2016 general elections," Mukula told the vividly excited new members.
Defectors speak out

Ms Pauline Margaret Namagembe who was the 2016 Forum for Democratic Change, the flagbearer for Wakiso Woman MP seat, said she was lured to join the ruling party due to its endless visible achievements that it has registered such as improvement in security, infrastructure, education, job creation and poverty eradication among others.

"I am finally home in the NRM to deliver service to my people. I was looking for a platform to deliver service and here I am," Namagembe said.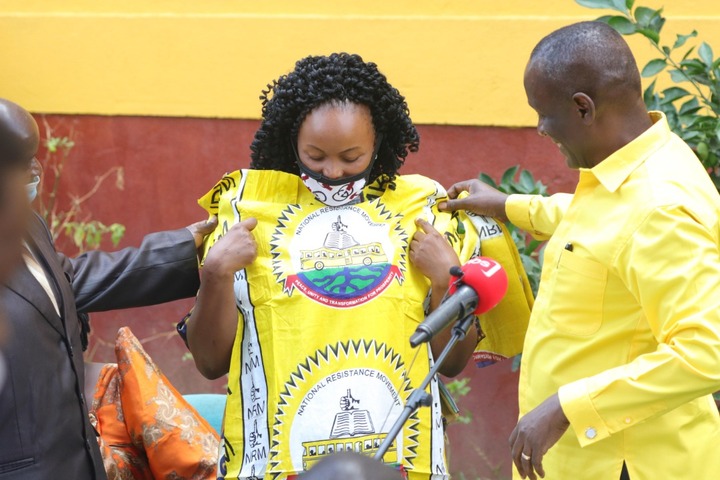 She pledged to work towards the growth and development of the party and to also preach the 'NRM Message' to the remaining 'few Opposition members' so as to fish them to the mighty NRM.

The function was attended by other senior party officials including, Jacquiline Kyatuheire (deputy national treasurer), Emmanuel Dombo (director of information and public relations), Mathias Kasamba (director in charge of mobilisation) and Hajat Medina Naham (director of finance and administration).