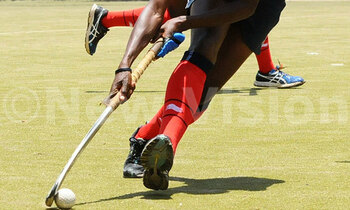 The Uganda Hockey Association in conjunction with the International Olympic Committee (IOC) on Monday launched the Development of National Sports Structures and Systems (DNSS) Project 2020.
The IOC has invested sh110m into the project which was launched by UOC president William Blick, Dr Donald Rukare the NCS chairman and UOC secretary-general alongside Tayyab Ikram from the International Hockey Federation.
The intention of rolling out such a project is to spread the game across the country; the project shall cover all regions, creating a pathway for the development of all stakeholders in the sport. It will encompass umpiring, coaching, and on and off pitch administration of the game.
So far, elements of the first phase have started with online training kicking off in March. The objective of starting this project is to create excitement amongst players, sponsors, fans, and other stakeholders who will create a spillover effect in how the game is viewed thus engaging a wider community in the sport.
Schools and players from all regions of the country have been engaged and with time the participants should show good improvement that will affect the nation locally and regionally.
The project will be facilitated by FIH Level 2 certified educators locally.