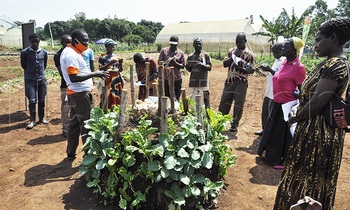 AGRIBUSINESS FARMING
Faridah Nalwooga, is a local farmer based in Bukalasa parish, Wobulenzi Sub-county in Luwero district. She grows amaranth a leafy vegetables species commonly known as dodo, Solanum aethiopicum known as Nakati and Scarlet eggplant.

Though she has been planting the vegetables for over a decade, she has not been making a profit out of it.

According to Nalwooga, this could be because she has been planting local seed varieties year in and year out.

"I also traditionally prepare my land. I don't add manure. After planting, the herbicides I use sometimes are not effective," she revealed.

She also revealed that local varieties of vegetables are mostly faced with various challenges, in particular early and late blight disease.

They also survive during rainy seasons during the dry season the local vegetables do not better.

Like Nalwooga, Yoman Musasizi, also a resident of Wobulenzi in Luwero district has been growing local vegetable varieties. However, in the past three years, he has not made much profit from vegetable projects.

According to Musasizi, he plants homemade seeds saved from the previous seasons.

"After harvesting, save part of the seed for the next seasons. Sometimes I buy seeds from my village seed stores that are not recognised. Even when planting I did not know that vegetables would do well when planted in line, instead of broadcasting. I also did not know that the quality of a seed also affects production," he narrated.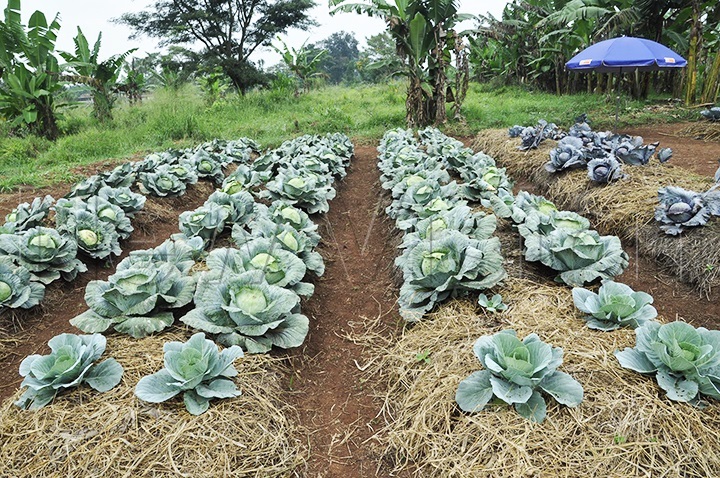 Uganda has a fairly well-distributed rainfall and moderate climate that is capable of producing a wide range of vegetables.

However, majority of the farmers growing vegetables mainly selling in trading centres and markets earn less or no profit.

This is because they majorly depend on poor quality vegetable seeds, home saved seed which was caused by insufficient availability of affordable high-quality seed and lack of trust in the certified seed available on the market.

Also, many vegetable farmers are faced with the challenge of limited access to vital information and knowledge about where to access the quality seed for vegetables hence their status-quo remaining low.

To help farmers like Musasizi and Nalwooga grow vegetables intending to increase household incomes and household food and nutrition security, recently farmers in Luwero district in central Uganda were trained practically on proper agricultural practices on vegetable production using superior varieties seeds for higher profits at Bukalasa Agricultural College Wobulenzi- Luweero district.

The training was organised by The Integrated Seed Sector Development- Plus Programme in Uganda (ISSD-Plus Uganda) which is a 4-year programme funded by the Embassy of the Kingdom of the Netherlands in Uganda, and is implemented by Wageningen University and Research's Centre for Development Innovation (WCDI) in partnership with National Agricultural Research Organization (NARO) and the Ministry of Agriculture, Animal Industry and Fisheries in Uganda (MAAIF).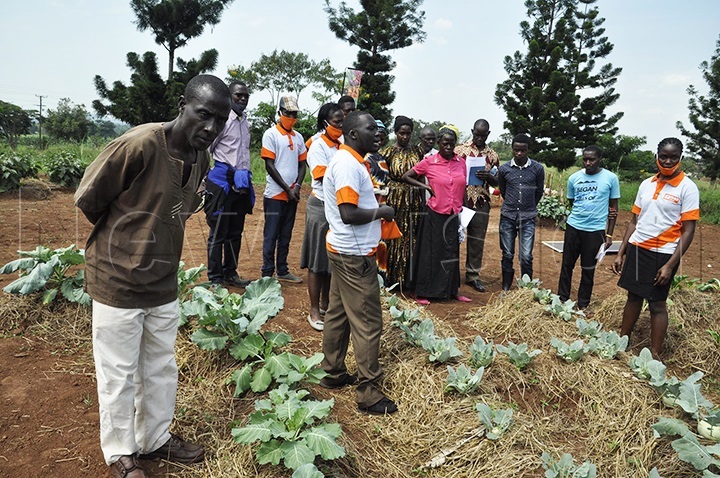 Cate Nakatugga Adilu, the Vegetable Manager, ISSD-Plus Uganda said that the training was aimed at helping farmers learn how to plant superior vegetable varieties because they are nutritionally superior and yet they provide good concentrations of vitamins, minerals, and insoluble fibre.

The major activities at the event included training farmers on seedling production, soil and water conservation, fertilisation, crop protection and safe use of pesticides.

The farmers also learnt the importance of using quality seeds, paying close attention and care to the vegetables, quick intervention in cases of pests and diseases, maintenance of the fields from weeds, on-time harvesting, consumption and selling.

"We believe if farmers put all that they have been trained in then they will be diversifying their food systems, producing nutritious alternatives while also catering to high market demand," Adilu said.

Milly N. Nsubuga, Grants & Administration Manager -ISSD Project Uganda said the Vegetable Component within the ISSD-Plus Project is aimed at contributing to increased earnings and competitiveness of the vegetable sector actors which will subsequently contribute to improved national food and nutrition security.

She said that the component addresses the constraints to productivity and high production costs by promoting the use of superior vegetable seed and contributing to activities towards enhancing an enabling environment for the vegetable sector.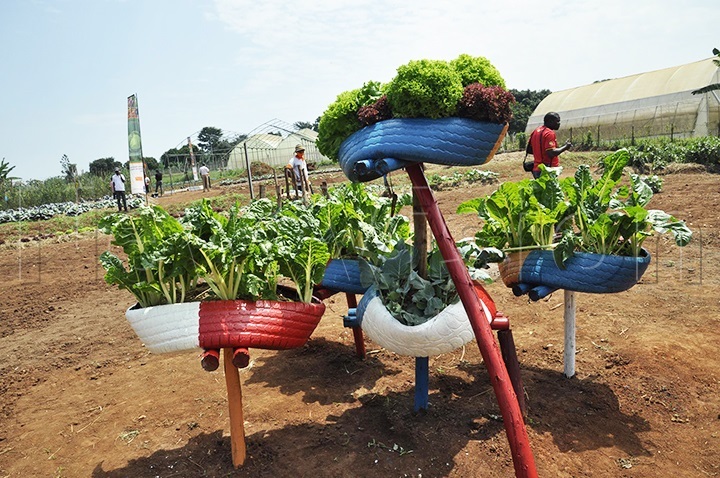 "We have trained over 1,358 farmers on improved vegetable production technologies. Trained 118 sector professionals (extension providers), known as Vegetable Brigadiers to train more farmers in their localities," she said.

Joseph Serwanga, the deputy principal for Bukalasa Agricultural College thanked the organisers of the training for brining high yielding vegetable technologies in the community of Luwero district noting that it has been a good learning ground for local farmers.

He said that people have learnt good agronomic practices such as growing high yielding vegetables that he hopes will improve their lives.

Moses Erongu, the senior agricultural inspector at the department of crop inspection and certification MAAIF said the ministry vegetable growing is not vibrant in Uganda because vegetable seeds are expensive.

Hence supporting the private sectors to bring in the high yielding vegetable seeds in the country helps to bridge this gap.

"Government is working to strengthen research and development into the seed sub-sector, building the capacity of the key players in the seed sub-sector along the whole value chain of seed such as seed companies, the multipliers, farmers, agro-input dealers among others to sustain the provision of quality seeds to the Ugandan farmers," he said.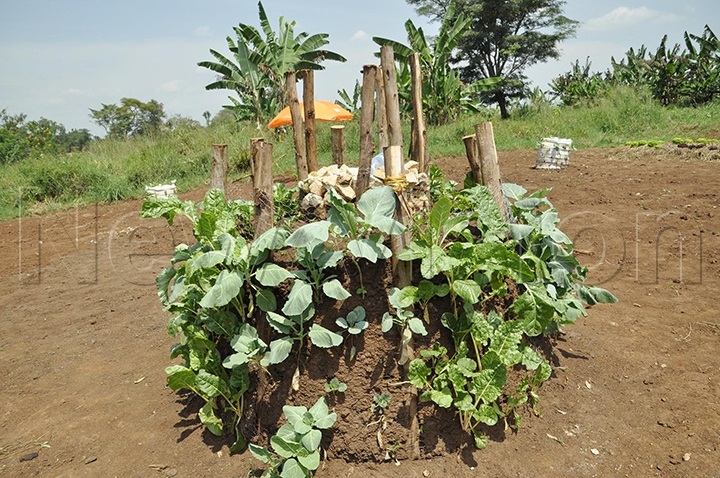 He encouraged farmers to consider buying seeds from certified companies because they have equality seed and they can complain in case they have had issues with the seed.

After the training, Nalwooga said she has realised to make money from vegetable growing, all that is required is utilising even the small plot well and one will harvest money.

She said she has learnt how to set up a backyard garden to maximise small space.

Musasizi said he has learnt how to grow vegetables that include carrots, beetroot, pumpkin, Sukuma, lettuce and others can be planted in a sack garden, food tower, in empty cans or old tyres.