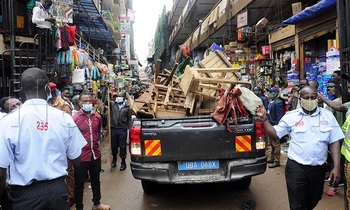 Health
Law enforcement officers from Kampala Capital City Authority (KCCA) yesterday raided Kikuubo, Uganda's biggest business hub, impounding merchandise of several vendors.

Kikuubo, also a hub of informal trade, was flocked by vendors recently, who carried on with their usual trade activities amidst the risk of spreading COVID-19. It is against this background that KCCA law enforcement officers, backed by the Police, moved to disperse the already congested place.

Speaking to New Vision, Sam Muyomba, the Kikuubo Traders' spokesperson, said the traders turned a deaf ear to earlier warnings.

"We were told that this operation was intended to decongest the place, to avoid the spread of COVID-19, but the vendors defied," Muyomba said.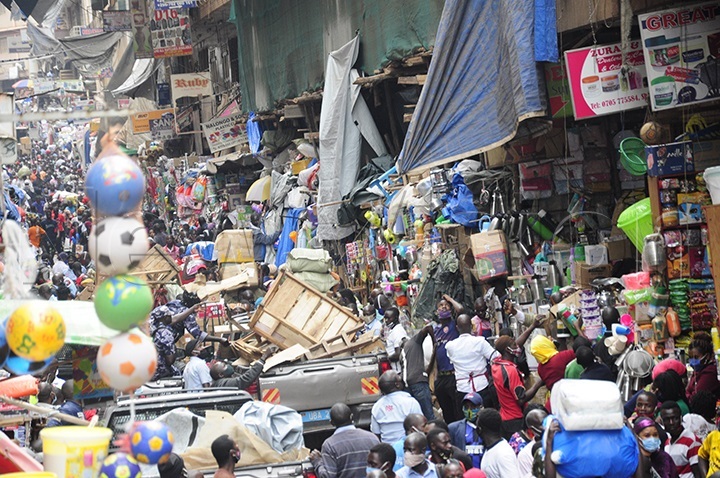 Muhammad Katimbo, the traders' chairperson, said they had complained about the increased number of vendors in Kikuubo, which was contrary to the standard operating procedures (SOPs).

Bashir Muwonge, the chairperson of Shauri Yaako B, however, protested the move by the officers, arguing that vendors were being tortured, yet they were trying to earn a living.

He was, however, arrested over obstructing the law enforcers.

Owino traders decry spoilt goods

Traders operating at St. Balikuddembe (Owino) Market recently decried their continued lockdown by the Government despite the measures they set up to mitigate the spread of COVID-19. The traders, said they risk losing stock since some of it has started rotting, having been out of business for over three months.

The traders who are mainly elderly women, youth and single mothers dealing in second-hand clothes and shoes, called upon the Government to consider opening their businesses.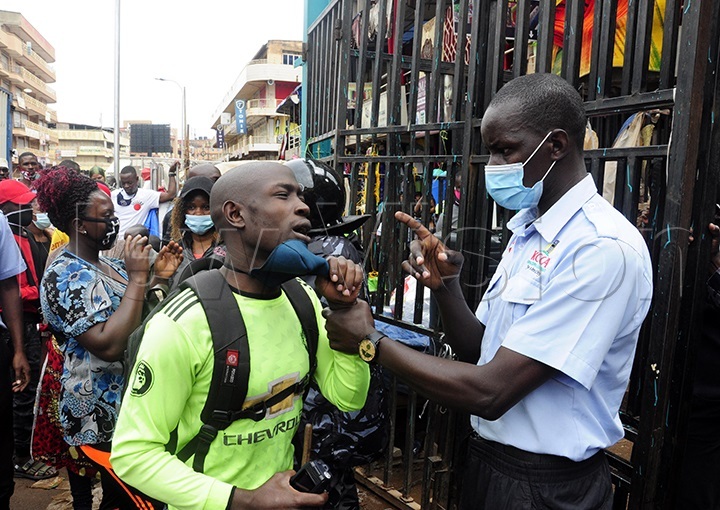 "We have cleared work spaces and set up social distancing measures. We bought the temperature guns and the traders are ready with their masks.

They think it is high time the Government considered opening up our businesses," the chairperson of the market, Godfrey Kayongo, said.

Markets and shopping centres were among the businesses closed in Uganda in March, to reduce the spread of COVID-19.

Those that were allowed to operate, such as food markets, had to observe the Ministry of Health guidelines, which include regular sanitising and washing of hands with soap and wearing protective gear, and wearing protective gear, such as gloves and masks.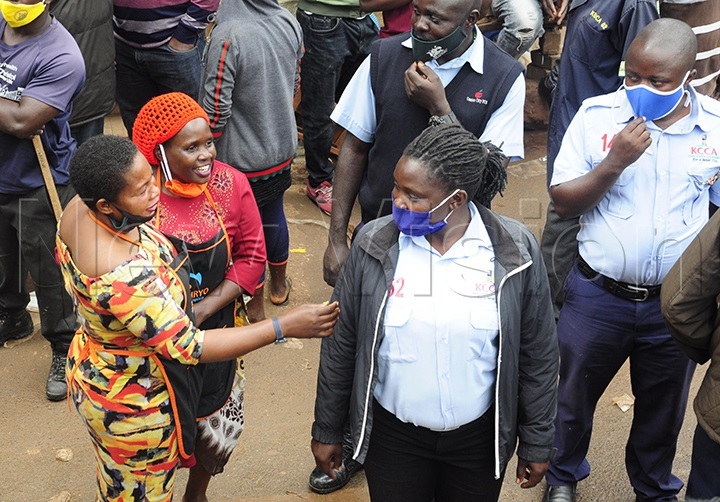 There also had to be access control to ensure that everybody accessing these markets, washes their hands, as well as observing the four-metre social distancing.

Despite the easing of the lockdown, scientists say Uganda needs to release three quarters of its population in October. They said with many people released before October, it will be hard to trace contacts of the sick people and this would mean another wave of the coronavirus hitting Uganda.

Uganda as of Monday, registered 18 new COVID-19 cases from 2,414 samples tested. This brings the cumulative confirmed cases to 971.

According to Dr Henry Mwebesa, the director general of health services, there are 202 active cases on admission, 896 recoveries and no COVID-19 related deaths.