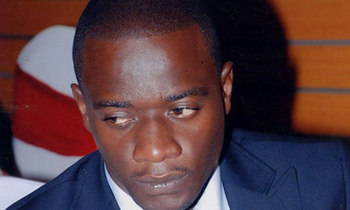 Kampala businessman, Haruna Sentongo, the proprietor of Segawa Market Complex located on Mwanga II Road in Mengo Kisenyi, Kampala has waived rent for his tenants for three months citing Covid-19 lockdown hardships.

In a letter sent out to at least 500 tenants, Sentongo says he has extended the waiver to all his tenants to enable them to recover from the losses incurred due to the lockdown that was put in place by the government to stop the spread of the coronavirus.

"The traders in the market were affected by the lockdown since they have not been earning from their businesses and are unable to pay rent. As part of my efforts to you to recover from COVID 19 financial constraints, I have pardoned all his tenants' rent for the three months the country has been under total lockdown," Sentongo said, adding that new tenants will also receive a three months rent waiver.

He also said that he found it proper to cushion the tenants from the effects of the lockdown, which threaten their businesses, saying the relief will help them keep afloat.

Last April, President Yoweri Museveni warned landlords against evicting tenants who fail to pay their rent as the country grappled with the fight against Covid-19.

President Museveni in April asked landlords not to evict tenants defaulting on rent payment during the lockdown period of the Coronavirus in Uganda.

Under the lockdown, the president prohibited all movement, closed shopping malls, arcades, non-food stores, lodges, saloons, and public gatherings, among others. He, therefore, encouraged all people, except the essential workers to stay home.