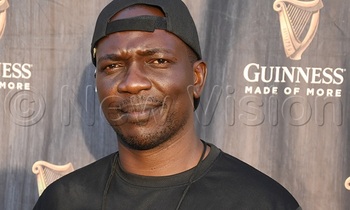 The Covid-19 pandemic has led to fears of ladies being married away from sport and others abandoning the industry for different sectors.

"With no benefits coming from netball and the lockdown constantly extending, don't be surprised if many of our girls move on into marriage," revealed a netball official.

For National Rugby Sevens coach Tolbert Onyango, the worries are more on sportsmen abandoning the industry for other sectors.

"For instance, many rugby players are also into other professions like banking, law, engineering, teaching , business etc.

If the period of no returns in sport persists they will consider concentration on their other options."

With such fears, national sports bodies affiliated to National Council of Sports want a government bailout.

"Times are hard. Our sportsmen keep asking us for food, but we also don't have what to eat.

It would only be fair that NCS availed part of its first quota federations' release towards Covid-19 relief," cried Uganda Table Tennis Association head Robert Jaggwe.

Jaggwe argues that availability of the funds shouldn't be an issue given that there have been no activities since March and the status quo is likely to continue for the next two months.

"Almost 80% of sports funding goes to international travel. Now with that on halt, money shouldn't be a problem. We need a Covid-19 relief."

Jaggwe also says it is a moment of truth for the authorities to prove that there are for instance benefits of being a national player.

Uganda Boxing Federation Secretary Simon Barigo also insists a Covid-19 relief package will go a long way in boosting the industry.

"These are tough times when no sportsman is earning. Welfare is therefore at its worst especially in our five national teams.

The sooner NCS helped us address the welfare of these teams the better."

The federations feel government can do better the sh3m it gave to national bodies secure Covid-19 basics like masks, temperature guns and sanitisers.

NCS also gave sh1m to each of the 17 sportsmen who have so qualified for the Tokyo Olympics.

The national associations and federations have since early this year been inactive thereby missing out on various modes of funding.