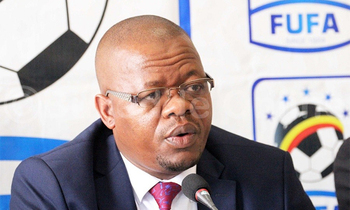 It is proof UPL clubs were right to agitate for a bail out from FUFA, who initially simply ignored their request before eventually taking offense. UPL clubs were so affected by the coronavirus pandemic they went as far as petitioning the First Lady and minister of education and sports Janet Kataaha Museveni to persuade FUFA to listen to their pleas.

Their prayer has been answered now as FIFA have released $1.5m or sh5.6b to FUFA, with distinct guidelines on where it should be directed.

"Both grants and loans can be directed by member associations to the wider football community in their respective territories, including clubs, players, leagues, or others that have been affected," read a FIFA statement on the latest relief funds.

As New Vision Sports found out, UPL clubs are excited about the impending COVID-19 relief money, even though they have no idea or, more importantly, say on what FUFA will give them. Vipers communications manager Abdul Wasike welcomed the promise of the FIFA grant and hopes the money will be equitably divided among the recipients.

"Its good for football if this money is distributed," Wasike said. "However, I request that it is distributed equally. I believe the funds will help us since we no longer get money from some our sources like gate collection yet we still spend."

URA FC PRO Patrick Ochieng is similarly advocating for a fair distribution of the funds to as many football clubs as possible.

"Its really encouraging if this money is distributed but let FUFA do it equally," Ochieng stated. "Its not only teams in the topflight affected but also those in the FUFA Big League and other football leagues so they also need to benefit from the FIFA relief funds. As URA we have a lot of expenses yet we no longer receive support from other avenues like gate collections."

For KCCA CEO Anisha Muhoozi, COVID-19 relief money cannot come soon enough. "We are badly off," Muhoozi revealed. "We have a lot of expenses yet our source of income reduced. We need to pay salaries of players despite the fact there is no action but we have fulfill the contract obligations".

Kyetume CEO Emmanuel Musinguzi echoed muhoozi's sentiments on the current difficulty with paying bills occassioned by the coronavirus pandemic. He said, "The lockdown has affected and we now have difficulties in paying salaries. In fact we were planning reduce on the wages of the players.

"If this money comes, its going to help us. It will boost us as we prepare for the 2020/2021 season. Before we look at licencing we need to look at the commercial aspect of the teams".

Efforts to get UPL players to comment on the matter were unfruitful, with those called either refusing to answer their phones or to speak on the subject.

UPL clubs from the 2019-2020 season asked FUFA to give each club sh60m to clear off three-months' player wages. If FUFA decide to oblige that request now it means they would spend sh960m on the UPL or 17% of the sh5.6b.

That would leave them with Sh2.7b to spend on other men's football leagues, like the Big League and regional leagues. FIFA ordered that a third of the $1.5 (or sh1. 9b) must be directed to women's football.

If each of the 18 Big League clubs is given sh30m, it would still leave FUFA with sh2.1b to spend on the rest of the leagues.

In other words, FIFA's latest grant has the capacity to make a real difference for Ugandan clubs at virtually all levels. Question is, will FUFA fulfill these expectations?