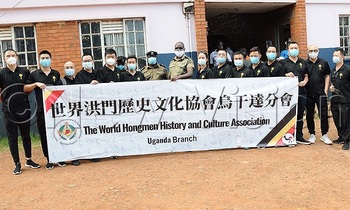 KAMPALA - Chinese under the World Hongmen History and Culture Association Uganda Branch on Saturday donated five tonnes of maize flour worth sh10.5m to police officers attached to Jinja Road Police Station.

The relief food was received by Musana Sabila, the Kampala Metropolitan Police Commander, on behalf of the police officers.

The team leader Li Zheng Hongmen, said the aid was given to the police officers as a token of appreciation for their efforts towards keeping peace during the COVID-19 lockdown.

"The men in uniform are on the front line in this fight against COVID-19. So, as a group we want to appreciate them by giving them this token of appreciation,'' Hongmen said.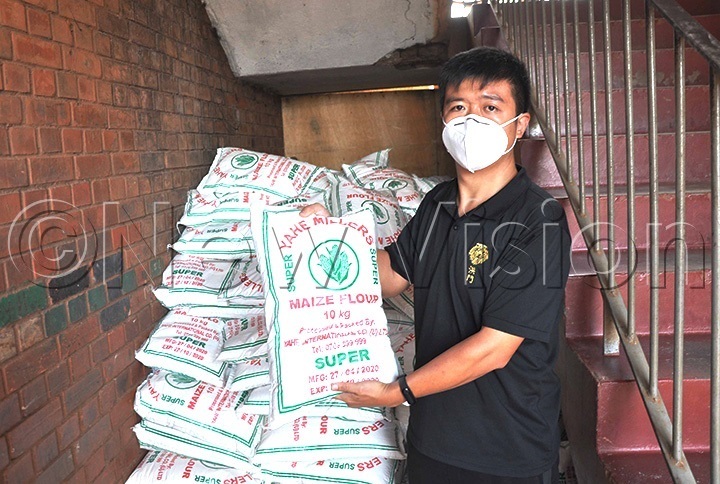 He applauded Ugandans for remaining vigilant amidst the pandemic.

"Uganda has managed to contain the virus and has also treated COVID-19 patients. Besides that, Uganda hasn't recorded any death and to me, it is a success," Hongmen said.

Ellen Chen, a member of the association, said they recently donated 20 tonnes of maize flour, 500 litres of cooking oil, and 10 tonnes of sugar to older persons, the sick, and other people of Amuria district.

Chen said the association is now looking at training communities in farming so that they can be self-reliant.

"We want to make sure that families that have not been involved in farming start to do so in a bid to improve their livelihood after the COVID-19 pandemic," she said.

She said the association not only intends to unite Chinese globally but also to support people through interventions in areas of education, health, water, among others.