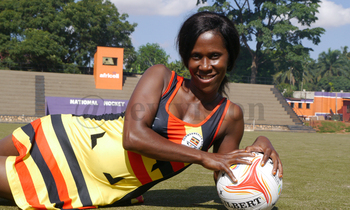 Rachael Nanyonga and the rest of the She Cranes golden generation may have overcome all manner of obstacles on their way to greatness but the netball superstar says the sport has paid its dues, it deserves more now.

For starters, a worthy netball arena.

"The level netball has reached, the national team should actually have its own facility where it trains from. Even the clubs should be owning their own venues but because we don't have them then it remains a serious challenge for the sport," stated Nanyonga.

The She Cranes have won two African championships (2017 and 2018) and taken part in two World Cups (2015 and 2019) and Nanyonga has been a key protagonist in all those campaigns.

No team in Ugandan sport comes close in achievement to the SheCranes, who boast an incredible three World Cup appearances.

Yet that success has been attained with incredible hardship as highlighted by their epic victory at the 2014 African World Cup qualifier, when the SheCranes traveled to Botswana by bus, with just sh600, 000 in the pocket.

Nanyonga and Co. must cherish those heroic memories but for Ugandan netball to go forward from here it deserves strategic, committed and significant government support.

What has happened with the netball facility in Makerere is an example of a good idea gone bad. The facility was a needed intervention but having been opened for business two years ago, it is now shut pending more work.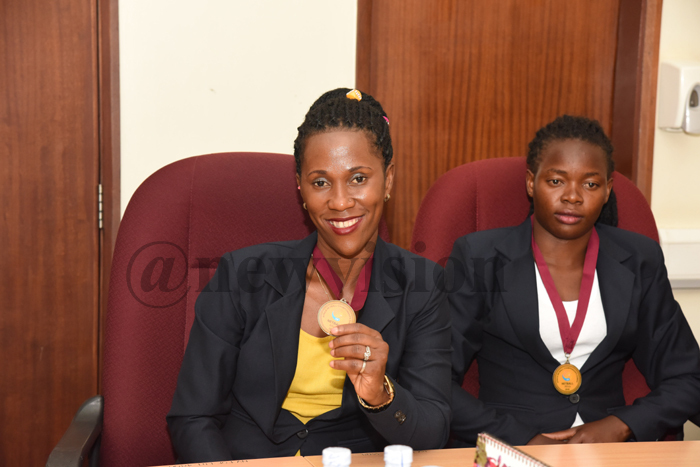 It is not clear when it will be ready for reopening and when the She Cranes or national netball league games will start being held there.

Nanyonga, who was dropped from the She Cranes team that finished third at the 2019 African Championships, is eager to hit the court and work for a return to the national team.

"We have many good players but we need to follow the example of the best netball countries," Nanyonga argues.

"I mean if you have a senior player why would you drop her yet when she can still perform? They should allow senior players and young players to compete for selection so that when the senior players leave the team the young ones have learnt a lot from them. But if you remove a senior player from the team when the upcoming one has not developed then that will affect the team."

How it started

The former St Mary's Secondary school student developed her netball passion after falling in love with the sport via the inspiration of her sister Irene Namanda.

"My elder sister was also a netball player but she didn't get someone to lift her talent. If she had may be she would have reached far. She helped me to play the game."

Nanyonga has been part of NIC netball club since 2009 and she cannot say enough good things about the institution.

Nanyonga says, "They always pay our salary in time. If you are a player and you have academic documents they can also employ you to work for NIC. So they really care for the players."

The 29 year-old is one of the longest serving players on the national team and attributes discipline to her longevity and success.

"If you are disciplined you can be able to reach your goals," explains Nanyonga.

"Ever since I started playing netball I have been disciplined and this has enabled me to excel as a player. I wouldn't have reached the level I am today if was not disciplined. I have managed to travel to countries I would not have gone to because of netball and following what I have been told to do."

Asked why the She Cranes did not live up to expectations at the 2019 World Cup, Nanyonga replied, ''All the teams that have given us hard time always have proper preparations for competitions. First of all, their players are on government payroll so they afford to pay for whatever it takes to get to the top. They have all the means to develop their players."

Nanyango revealed that she intends to set up a netball academy when she retires from the game. No doubt she will have a lot to teach.