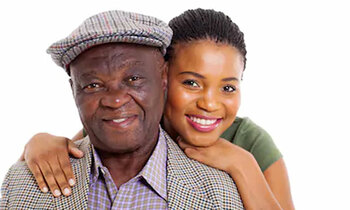 PARENTING |

Father's Day is finally here tomorrow and New Vision would like to take the opportunity to wish all the fathers and father figures a very happy day.

We hope that you will continue to flourish in the work you do of providing, building dreams, nurturing talent, straightening the rough edges with discipline and sharing wisdom with your children.

The week-long build-up to this day has seen a number of our readers sharing their favourite moments with their fathers, hobbies and gifts for and from their fathers.

Therefore, in tomorrow's Sunday Xtra, we bring you articles on fatherhood that probably won't leave you the same. You will aspire to be a better father after reading the articles.

Take for example the lead article, which looks at fatherhood from the biblical perspective. If you are the type of father that has been leaving some of your duties to your wife to perform, then that article will show you how imperative it is to do your God-given duty of provision and protection, among others.

You will also be moved by the article of a widower, who is raising six children, of which the last three are triplets.

Other articles on fatherhood are in the New Vision on Sunday for you to enjoy, so get a copy of the newspaper or find it online in the e-paper.

We also invite you to share memories or facts about your father that made you the special person you are. Or you can also share what you are going to do for your father or give him tomorrow on our Vision platform on Facebook or Sunday@newvision.co.ug .