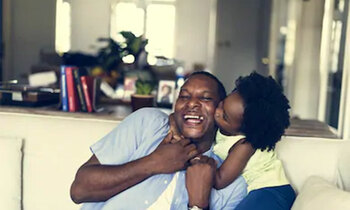 FATHER'S DAY |

As we count down to Father's Day on Sunday, some of you shared the gifts your father gave you that have made an impact on your lives.

On Facebook, you shared the gift of quality education, patience and another shared quality time, where the father was always there through thick and thin. We, therefore, salute you all the fathers doing a great joy.

Today, we continue to urge you to share with us your favourite moments with your father. If your father died, take a moment to remember the times you spent together so that you share what you cherish the most. Please, think hard about the moments that you will share with your children and grandchildren about your father.

Those who are blessed to have their fathers today, you are also welcome to share your favourite moments, as you look forward to having even more memorable moments in the post-COVID-19 era.

Share your favourite moments with us by writing to Sunday@newvision.co.ug and The New Vision Facebook page.