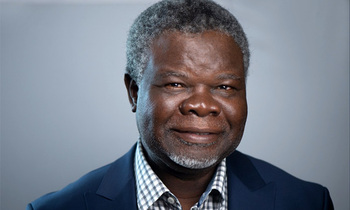 TRIBUTE |

The news of the passing of Dr Tikhala Chibwana was deeply shocking as it was painful to the women in the media that he had interacted with and trained.

Dr Tikhala was passionate about ensuring women defy odds against them and stay in the newsroom and also scale the ladders of leadership there, not only in his country Malawi but in the whole of Africa.

It should be noted that women journalists in most cases have almost been treated as second class citizens in the newsroom with less pay than their male counterparts for equal or more work.

Many have been forced to fall out to attend to things that their male counterparts would not fall out for and others leave just because they cannot move upwards, cannot get better pay or outright flee abuse including sexual harassment.

Generally, their voices are ignored because they are not in the important meetings where their issues are articulated and gender issues in the media are less covered or ignored altogether.

But Dr Tikhala and a few colleagues set out to change that and as a result number of women journalists who have passed through his programmes can testify to this.

A good number have scaled the heights in the newsroom. The main idea behind this Women in News (WIN) programme was that women can reach within themselves and tap into an inexhaustible potential for success that they possess.

The outpouring of tributes from the WIN community at his passing captured the picture of who Dr Tikhala was. "Mentor, Coach, Leader, Motivator, Champion, Father-figure, Friend were most of the words shared in the tributes from the WIN.

These were the most common words shared in the outpouring of tributes. They were devastated, more so that his death was sudden and unexpected. Dr Tikhala was suddenly taken ill on Wednesday last week and died four days later on Sunday.

Jane Godia, who worked closely with him said; during his five-year tenure as head of WAN-IFRA Women in News Africa, 'Dr. T' as he was fondly referred to, inspired and motivated hundreds of journalists and dozens of media companies around the continent and beyond.

Whether as trainer, coach, author or manager, Jane stated, Tikhala's influence extended beyond the many stamps in his passport -from Blantyre to Beirut, Harare to Hong Kong, he had a natural ability to engage and connect with the many people he encountered. The miles travelled reflected Tikhala's dedication to promoting the voices and leadership of women in the news media industry, alongside a spirit of adventure.

The well-experienced media, projects and training and development manager spared no effort in ensuring training women to realise that they can make it much as many circumstances are stacked against them, Godia reminisced.

The WIN programme advocates for an equal media industry in 15 countries across two regions; Sub Saharan Africa: Botswana, Kenya, Malawi, Rwanda, Somalia, Tanzania, Uganda, Zambia, and Zimbabwe, and in the Arab Region: Egypt, Jordan, and Lebanon. WIN is also active in a more limited capacity in Cambodia, Myanmar, and Vietnam, and had plans to expand in 2020.

Ugandan women journalists joined the WIN programme for the first time, last year. The first cohort of over 25 journalists drawn from different media houses did a nine-month training programme with coaches, and the short interaction with Dr Tikhala left a lasting impression. The second Ugandan cohort should currently be in the programme that takes place in several other African countries at the same time.

WIN's vision is a media industry in which women and men are equal, in the way they are portrayed in news content and equal in their professional roles and treatment in the newsroom.

It does this by working with media organisations and media professionals to increase gender balance in news content, in newsrooms and in management structures.

According to WIN, "Gender balance will only be achieved when all actors in the sector understand the problem and commit to solving it, so WIN engages both men and women from senior management through to newsroom staff and journalism students."

At the time of his death, Dr Tikhala Chibwana was the WIN regional director for Africa.

For the past seven years, he was general manager for the Times Media Group in Malawi. The Times Group has interests in newspapers, television, radio, logistics and publishing.

Tikhala had worked in the newsroom before as features editor and assistant editor. Besides his work in the media, he worked in project management, population and development, labour relations, environmental management and climate change. He was a trained marketer and business development manager.

Perhaps no one ably summarises Dr Tikhala as well as Vincent Peyregne, the Chief Executive Officer of WAN-IFRA to which WIN belongs. "I will keep the memory of a great man, of extreme kindness, listening to everyone. I remember very precisely our first meeting in Paris. The memory of a straightforward man, calm but determined, sensitive to the good of all, has never left me during these years. For me, Tikhala has always embodied WAN-IFRA in Africa. This is a devastating loss, not only for me but for all our community...," Peyregne stated.

Given this larger than life presence of the man who was short of stature, it can only be fair that all those who have gone through the WIN programme carry on Dr Tikhala's legacy to help other women in the media to succeed and grow.