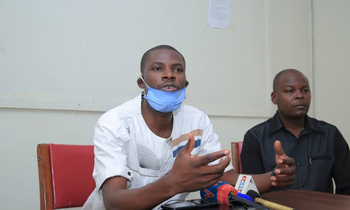 Uganda Private Teachers Union (UPTU) has rejected a government directive forcing private schools to pay teachers'salaries saying the closure of schools due to the COVID-19 pandemic means the schools have no money.

Schools were closed early in the term on March 20, 2020 following the outbreak of COVID-19 that was declared a global pandemic by the Word Health Organisation. The disease has claimed 374,927 lives worldwide.
Mwamula Juma, the UPTU General Secretary said the government directive is more of a populist voice than a realistic call.

"So where should schools really get money to pay their staff yet they depend on school fees collected from parents. Majority of parents with pupils/students in private schools pay in installments and others even bargain for discounts," Juma said.

"It's government's mandate to educate all children of it's country, therefore, since private schools are just playing a supplementary role in education, the government should consider bailing them out in such tough moments."

Juma said that asked the government to contribute 50% of private teacher's salaries in this period because schools have been paying taxes despite not earning any income during the lock down.

He also called upon the governmentt to give schools holidays from taxes like PAYE, operating licence fee to allow then recover from the effects of COVID-19.

The teachers also implored the government to give support to private schools by supplying them with stationery and study materials instead of focusing on only public schools.

They, however, said for schools that collect all fees before learners step in class should go ahead to pay their staff coz all fees were collected.

Last week, Ministry of Education and Sports directed all private education institutions to duly pay their staff.

In a May 18 circular issued to all directors, propriators and heads of institutions, the ministry directed them to pay their employees during the lockdown period in accordance with the Employment Act and as per the agreed employment contracts.

Teaching and non-teaching staff in some private educational institutions have reportedly gone two months without receiving their due salaries while others have had their pay cut. Some have had their contracts terminated.