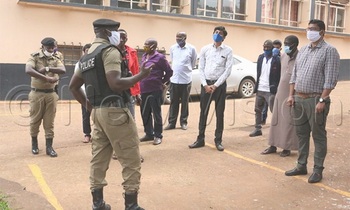 COVID-19 | CRIMES

The Kampala Central Police Station, on Friday morning, mounted an operation in the central business centre, targeting traders who opened shops without observing social distancing and other standard operations procedures.

Police said, their motive is to prevent city dwellers from contracting the deadly COVID-19 pandemic.

The targeted shops included those situated along Kampala Road, Nasser Road, Nkurumah, Nakasero, Ben Kiwanuka, Kyaggwe, Dastur streets, among others.

During the operation, several traders including Indian nationals were apprehended and taken to Kampala Central Police Station.

However, CPS division Police Commander, SP Ronald Wotwali, and the operations chief, ASP Ivan Nduhura, decided to release all the suspects after cautioning them never to open their shops unless the government tells them to do so.