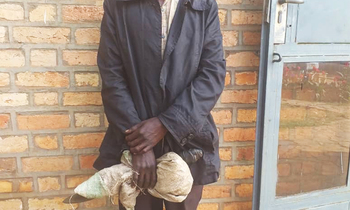 UGANDA | RWANDA

The Rwandan immigration authorities on Thursday handed over a one Nicholas Obedi Tugumisiriza, alias Kacucu, 37, a Ugandan peasant who has been missing since May 25 2020.

The Kigezi regional Police Spokesperson, Elly Maate, says that Tugumisiriza disappeared from his garden at Kitojo village under unclear circumstances, only to realise later that he had been arrested by Rwanda on suspicion of being a smuggler.

The suspect alleges that he was detained from Cumba and Kagyeyo police stations respectively.

It is however alleged that in the course of the interrogation, the Rwandan authorities found out that the victim was innocent, which prompted his release.

The police say that the victim has been handed over for medical assessment and quarantined at Kabale hospital for further management as investigations into the matter continue.