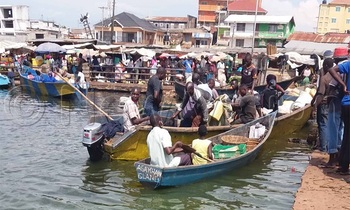 LAKE VICTORIA | WATER LEVELS

KAMPALA - Local leaders and residents of Ggaba landing site in Makindye Division are worried about the continuous rising of Lake Victoria water levels.

Worse, the water is stagnant, which has increased fear amongst residents that it might result in an outbreak of waterborne diseases and malaria.

Jimmy Kamya, vice-chairperson Ggaba LC1, said the government had earlier supplied them with mosquito nets, but they were not enough.

He called upon the government to help out once again.

Kamya said residents are worried because they had initially built a concrete wall to mark the water boundaries but water has since overflowed to residential areas.