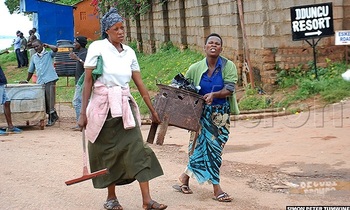 LAKE VICTORIA WETLANDS EVICTIONS
The ministry of water and environment is set to evict over 174,000 encroachers from Lake shores and Wetlands.
Alfred Okidi, the permanent secretary in the ministry says the encroachers have received several reminders to demolish their structures but have refused.
"There is no need to compete with crocodiles and hippos for their natural habitat. Leave them alone, if not, we are going to help you to do the right thing," he says.
The ministry shall demolish them at their cost to save the lake and wetlands. Okidi says the move is also intended to save people's lives because the water which has flooded on the lake shores can connect to the electricity grid risking human life.
"Remember, the rainy season is still on. Moreover, these heavy rains started when the ground was still moist with the previous rains so the effects are more visible," he said.
He was briefing the media at the ministry headquarters in Luzira.
Find details of this story in your copy of the New Vision.