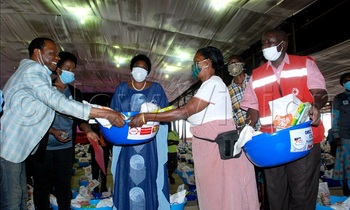 COVID-19 | TASKFORCE | RELIGION
Pastor Jackson Ssenyonga, of Christian Life Church, in Makerere, launched the first phase of the relief distribution from his church on Wednesday.

Ssenyonga said the church was put in place to rehabilitate and help people.

"We have been helping different people within, and would also send mobile money to those who are far away, through mobile money, something we used to do even before the pandemic started," he said.

Christian Life Church has donated items like food, soap, and sugar, among other items worth sh300m, to the flock.

Ssenyonga said that the church is going to distribute food to different parts of Kampala under the guidance of the COVID task force.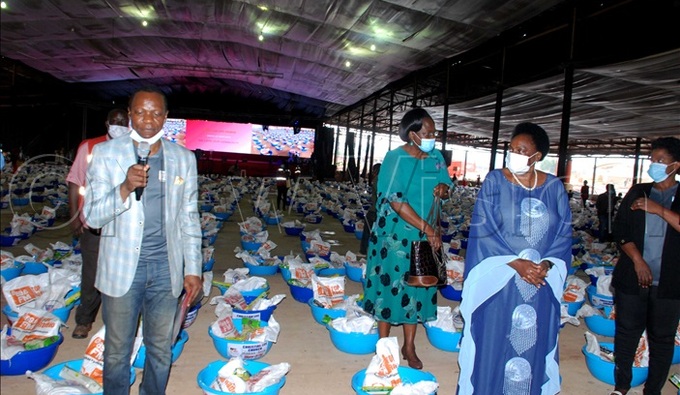 Picture by Simon Peter Tumwine

"The LCs are going to help us identify needy people in their communities and we shall distribute the food to them," Ssenyonga said, adding that he will be working with the National Pastors' Alliance during the distribution of items in different parts of the country.

Ssenyonga said that places of worship were affected after a lockdown was imposed on the country, but that heaven did not close its gates.

He also said that the church is having more followers than ever before because the gospel is being broadcast on different media.

"If the President was to uplift a lock on churches and places of worship, we shall have to preach in shifts as we observe the Health ministry guidelines," he said.

Sanyu Muwannguzi a resident of Bwaise thanked God, and Pastor Ssenyonga who has provided to them during the hard times of the lockdown. She also applauded the National task force that provided them with relief food.