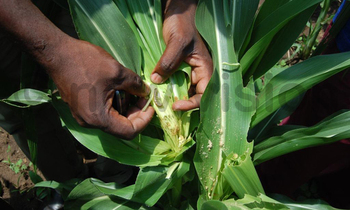 FRAMING | PESTS
Destructive caterpillars have caused panic in many districts, destroying vegetation, including crops.
The outbreak, is threatening food security and the income of small-holders as the caterpillars ravage their small patches of farmland, Stephen Byantale, the commissioner for crop protection at the agriculture ministry, has said.
"The caterpillars attack in a wave and are not regular," Byantale said.
They were last reported in the Lake Victoria Basin in 2016, he said. He noted that they have been around for some time and do not cause trouble until their population increases.
Find out which districts are affected and what the ministry has to say about the outbreak in the New Vision today. Click on Epaper for your copy