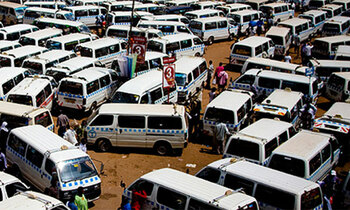 TRANSPORT | COVID-19
KAMPALA - Taxi operators have agreed to unite, setting their historical differences aside, to prepare their sector for the implementation of recent measures that President Yoweri Museveni rolled out, if public transport is to resume.
The operators have also agreed to set up committees to streamline the presidential directives, especially the mandatory wearing of masks and carrying passengers at half-capacity.
"We are ready to work with all government organs to make sure all the directives meant for the taxi industry are smoothly implemented. The consortium comprises six different taxi operators' associations," Mustapha Mayambala, the head of the Uganda Transporters and Development Agency, said.
In his two separate addresses to the nation this week on Monday and Tuesday, Museveni said public transport will resume on June 4 except for the 40 border districts.
"Public transport in the districts that are not at the borders will resume on June 4," he said, directing that taxi, bus and minibus operators should carry passengers at half capacity.
Find out what their target is, only in the New Vision today. Click on Epaper for your copy