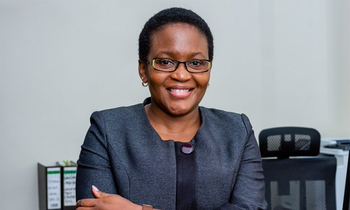 COVID-19 | OIL

A senior official at Uganda National Oil Company(UNOC) says the COVID-19 pandemic presents an opportunity for the country to strategically realign its oil production.

The legal and corporate affairs chief Peter Muliisa, made the submission on May 13 during an online seminar(webinar) on 'Oil and Gas Opportunities for the Legal Profession'.

The seminar on series of emerging trends in the legal profession, was convened and hosted by lawyer Bernard Oundo through Zoom Technology.

Muliisa observed that with Uganda yet to commence oil production, the effect of COVID-19 is anticipated to be minimal.

He explained that the advantage is that due to a scale down in work volume, Uganda has opportunity to negotiate better terms with service providers and reduce cost of development.

Muliisa said besides COVID-19, the oil sector is grappling with a sustained global lobby by environmental conservationists for clean energy alternatives.

It is envisaged that such a move would shrink greenhouse emissions. The oil and gas sector contributes about 41% of such emissions.

"The shift to clean energy will definitely affect the peak demand levels for oil and gas unless the players in the sector make serious investments in technologies that capture the humongous carbon produced by the sector," said Muliisa.

"Furthermore, oil companies may want to consider widening their scope beyond oil production to start producing clean energy."

The webinar was promoted by other certified panelists. These included director legal and corporate affairs at the Petroleum Authority of Uganda Ali Sekatawa, and Institute of Petroleum Studies- Kampala law don Sam Ahamya.

Also involved was adviser to the finance minister on Petroleum Revenue Investment Reserve Fund Committee Saad Asmahaney, research fellow at Dundee University Extractives Hub Dr. Victoria Nalule, and New Plan legal counsel Samuel Sebikali.

The Chairman Private Sector Foundation Uganda Elly Karuhanga, encouraged the government to institute a purposive policy to boost local capacity.

Karuhanga encouraged local crowd and resource funding to invest in the oil and gas sector.

Also in attendance were UNOC chief executive officer(CEO) Proscovia Nabbanja, and CEO Uganda Refinery Holding Company Limited Dr. Micheal Mugerwa.

Oundo is co-founder of Zoom Clinics for lawyers in the wake of COVID-19 as a business recovery support initiative for lawyers in Uganda and the region.

He said the fast-paced world requires lawyers to move with the upward technological trends for efficient and seamless delivery.

"The landscape of legal services provision is rapidly changing with newer dynamics and emerging fields of practice which necessitate impactful discussions between themselves and the recipient of their services in order to be efficient," said Oundo.