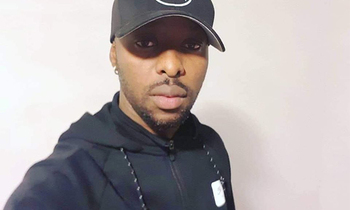 By Reagan Ssempijja
Even with frustrations of having to stay in a foreign land, Ivory Coast, Eddy Kenzo won't stop breaking records in Uganda.
Earlier today, the only BET Award-winning Ugandan became the first Ugandan to receive the Gold Creator Award.
This award, also part of a series of gifts by YouTube to its most popular channels, is the fourth most prestigious YouTube Creator Award, given to channels that surpass 1 million subscribers.
In April this year, Kenzo hit the 1 million subscribers mark, and all he had to do was surpass this mark to achieve the recognition, making him the first Ugandan to do so.
Upon hearing the news, Eddy Kenzo took to his social media pages to say "Team Eddy Kenzo, our Gold is here. Thank you everyone. Golden boy!"
In light of the same, other Ugandan musicians like Jose Chameleon and Rema Namakula received the Silver Creator Award of 100,000 subscribers, in February this year.
This shows how wide the online gap is between Kenzo and the rest of Uganda's entertainers. Undoubtedly, Kenzo is a man of firsts in Uganda's music industry.
The series of YouTube Creator Awards include The Silver Creator Award, Gold Creator Award, Diamond Creator Award, Custom Creator Award and the Red Custom Creator Award.