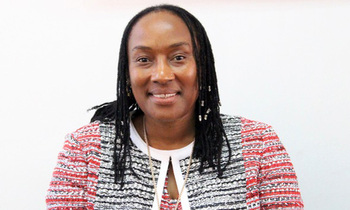 COVID-19 | ECONOMY

By Prof. Pamela Kasabiiti Mbabazi

Humanity's recorded history is replete with tales of all manner of harrowing pestilences wreaking havoc on different civilizations.

From the deadly European Black Death of 1346-1353 which claimed close to 200million lives, to the 1545 Aztec Disaster in present-day Mexico that wiped out 15 million people in five years, to the third cholera epidemic of 1852-1860, the Asian flu of 1856-1958 to the raging HIV/AIDS pandemic, humanity has been in a near-constant battle with deadly pathogens - some incurable.

But COVID-19 which has caused a near-total lockdown of the entire globe and claiming thousands of lives in the process is bound to cause unprecedented economic ruin.

Although some governments and international organizations have been planning for a possible global pandemic for years, detailed planning for a likely resultant economic shock has not been happening.

As such, countries globally are scrambling to enact policies to not only protect the health of their populations but also to cushion their economies while at the same time ensuring their government's financial stability. It's a delicate balancing act.

A lot has already been discussed in the print and social media on what economies the world over are experiencing and what the likely impacts of COVID 19 will be and what needs to be done to recover our economies.

Many scholars, practitioners, and policymakers have contributed insightful ideas and added their voices to this debate, but more in-depth analyses, discussions and thinking as well as sharing of knowledge and insights needs to continue happening, to ensure we all get it right.

Policy honchos at the International Monetary Fund (IMF), World Bank, and World Trade Organization (WTO) have already released grim economic forecasts.

IMF estimates economic disruption caused by COVID-19 will cost the global economy an estimated 9 trillion US dollars. This is nearly twice the Gross Domestic Product of Japan, the third-largest economy in the world behind China (US$13.4 trillion) and the US (US$20.5 trillion).

The global aviation industry, according to the same estimate, is set to be hit with US$300b loss due to travel restrictions and border closures.

In essence, the global economy is set to suffer its worst contraction since the great economic depression of the 1930s with Asian economies expected to record zero growth for the first time in sixty years.

The interconnectedness of the global economy means that Uganda's economy will not be immune to the shocks suffered by economic behemoths in Asia, Europe, and America. Some of these economies are Uganda's leading trading partners - buying our export commodities, and selling items key to the production chain in our industries.

The current lockdown which is integral to stemming contagion by the virus is affecting the services sector.

This has led to a contraction in domestic trade, spawned a nosedive of investment whose domino effect has been a spike in unemployment and stalled implementation of key public investment projects.

Other effects of COVID-19 on Uganda's economy include reduced remittances from the diaspora and reduced tax collections.

As our shining brave knights that are our health-workers take the battle to COVID-19, it is imperative for Uganda to begin implementing well thought through and accurate interventions based on empirical evidence and data that will be necessary to enable us face the hard economic reality of a post-COVID-19 era.

Foremost among these is the need to seize the moment in the immediate and medium-term to implement a robust import replacement strategy.

Import replacement will have positive spinoff effects on the economy including improvement of production; improved terms of trade in the intermediate and long term, creation of employment opportunities and gradually boosting tax revenue.

In the current circumstances, Uganda's comparative advantage in agriculture will come in handy in its attempt to rebound from COVID-19 effects.

H.E President Yoweri Museveni has already rallied Ugandans to channel their energies towards their gardens and farms during the current lockdown. However, it would also be prudent for farmers to be provided with incentives and inputs to foster agricultural production.

All does not spell doom and groom about COVID 19 and we must learn to focus on the positives. As H.E The President has rightly guided, this is the time for Uganda to focus more on developing an independent, integration, and self-sustaining national economy of which food production must be key.

Some of the required key fiscal interventions in the immediate to medium term, necessary to combat COVID-19 include boosting health sector spending, targeted spending aimed at uplifting vulnerable sections of society, and re-prioritization of the budget to channel resources to COVID-19 mitigation efforts.

It is also imperative to foster deliberate efforts tailored to actualizing our Agro-Industrialization program as detailed in our soon to be rolled out NDP 3.

However, in view of the current and predicted effects of COVID 19 pandemic, NPA will continue to work with all stakeholders to re-cast and e-align our NDP 3 priorities and key projects to the re-orientation occasioned by this pandemic.

In order to help cushion the private sector, it has been rightly suggested by several scholars and policymakers locally, that Government will need to prioritize payment of domestic arrears totaling to approx. sh1.3 trillion shillings. This will help the private sector keep in business in these hard economic times.

It is also vital to avoid en-masse loss of jobs in the private sector. To achieve this, occupational and business taxes for entities employing more than 50 people could be deferred for at least 6 -12 months.

Besides, a business stabilization fund to support the private sector is being considered through reasonable capitalization of the Uganda Development Bank.

Other interventions that may need to be explored include tax exemptions on essential utilities like water and electricity, VAT exemptions on essential health items (like sanitizers and soap), and waiver of taxes on individuals earning below determined lower thresholds.

Alternatively, PAYE taxes could be revised downwards for a period of 3 - 6 months.

With no known efficacious cure or vaccine, the battle against COVID-19 is set to be a protracted one and may require all of us to brace for a long fight.

A more robust multi-sectoral National Economic Recovery Steering Committee needs to be set up to augment the current one being coordinated in the OPM to steer the country in the right direction post-COVID 19.

All MDAs need to have corresponding committees that feed into this national committee to ensure well-implemented immediate, medium, and long term strategic plans.

We must all aim at continuously working together to turn the challenges posed by COVID 19 into new viable opportunities for our country to enable us to recover.

Undoubtedly, more robust and rigorous risk analysis, modeling, and planning needs to happen, for us to be better prepared for what the future holds.

NPA will continue to work with all stakeholders to ensure we come up with the right policies and strategies to counteract the challenges posed by COVID 19.