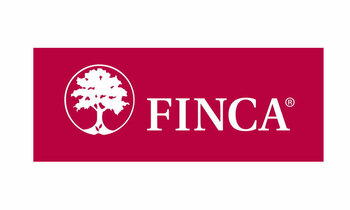 2019 has been a year of great success for FINCA Uganda. Over the year we focused on digitization of our operations, diversification of our products/services and augmenting our customer experience while continuing to build trust through the expertise of our employees, a journey we refer to as "FINCA 2.0".
These focus areas have seen the company register improved financial performance in the year. Our Profit after Tax grew by 92.7% from Ugx. 3 billion to 5.9 billion, Total assets grew by 21.2% from Ugx 151.3billion to 183.5billion, Net Loans and Advances have grown by 15.2% from Ugx 98.3billion to 113.2billion and Customer Deposits growing 15.2% from Ugx 75.9billion to 87.4billion.
We continued to enhance our customer experience with deployment of mobile banking solutions, implementation of Online Banking, expansion of our local and international remittance service offerings and diversification of our product offerings leading to increased credit demand in key sectors of agriculture, trade and commerce.
We continue to invest in business automation solutions. In 2019 we heightened our data analytics capabilities allowing for faster credit decision and better understanding of our customer and upgraded our Customer relationship management solution in support of our establishment of a state of the art customer service center.
The company is unwavering in its commitment to give back to the community it serves, we continue to support over 10 needy students in achievement of their tertiary educational dreams and supported multiple individuals through our community outreach programs across the country.
We closed 2019 with great momentum towards accomplishment of our strategic goal of being the preferred financial service provider for low income individuals in Uganda. The management and board are fully constituted and committed to driving the company towards achievement of this goal.
As we get into 2020, we cannot overlook the impact that Novel Coronavirus "COVID-19" will have on our overarching business goals. FlNCA Uganda is very well placed to overcome these challenges. Our priority and commitment is the health, safety, wellbeing and continued service to our employees, clients and partners. The company remains committal even in the face of this unprecedented situation to support and provide uninterrupted service to you our clients.
Thank you very much stay safe and remember to follow the guidelines given to us by the health experts in preventing the spread of COVID 19.