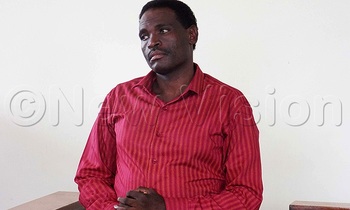 CRIME COVID-19

KAMPALA - The Nateete Court Grade One Magistrate, Timothy Lumunye, has declined to grant Pastor Augustine Yiga bail in a case where he is accused of misleading the public on the COVID-19 pandemic.

Yiga alias Abizayo was last month charged with doing an act likely to spread infection of a disease, an offence contrary to section 171 of the Penal Code Act.

Delivering his ruling on Thursday, the trial Magistrate ruled that it was better for Yiga to remain incarcerated for his actions undermined President Museveni's directives and he did not have substantial sureties.

"Since this court finds your sureties not substantial, it is better you remain in prison where you are," Lumunye ruled.

Court opposed Yiga's bail on grounds that the sureties he presented are junior ministers in his church who are not in position to compel him to abide by the terms of bail.

"The application is also opposed on grounds that the accused did not furnish evidence of proof that he suffers from diabetes, and the sureties presented are junior ministers in the said church, therefore incapable of compelling the accused to attend his trial," Lumunye added.

Upon reading his ruling, the Magistrate adjourned the case to May 5, 2020, with a promise to reconsider another bail application from the accused after the COVID-19 lockdown.

Immediately after the court's ruling, Yiga, who was upset was handcuffed and led into the prison vehicle that drove him back to Kitalya Min Prison in Wakiso district, leaving his relatives in tears.

The law

Under the law, anyone who unlawfully or negligently does an act which he or she knows or has reason to be likely to spread the infection of any disease dangerous to life commits an offence and is liable to seven years imprisonment on conviction.

The charge

Prosecution led by Safinah Bireke asserts that on March 27, 2020, at Revival Christian Church-Kawaala, Rubaga division in Kampala before various television stations, the accused uttered words which were broadcast that there is no coronavirus in Uganda and Africa.