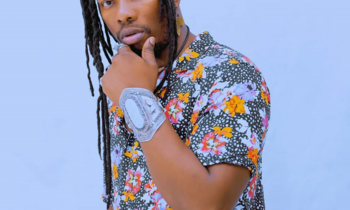 Being a musician is all about entertaining fans but it is also a career where one earns a living from performances mostly through stage performances.
However, the outbreak of the COVID-19 pandemic has put musicians' careers to a standstill.
President Yoweri Museveni last month announced several measures that the country will be taking to combat the spread of the virus and one of them was banning social gatherings and this has in turn taken stage performances off the table.
Fans have therefore been wondering what their favourite artistes have been up to at a time where people are barricaded in their homes as a safety measure.
New Vision caught up with GNL Zamba who shared the five things he cannot do without while he spends his days at home.
Five things I can't live without during quarantine:
IPad with the Kindle: lt is an app for readers by Amazon. I'm reading 4 books concurrently. I'm reading The last freedom by J. Krishnamarti, Decoded by JAY-Z, Black Privilege by Charlamagne Tha God and poems by Langston Hughes about the Harlem Renaissance.
Macbook Pro Laptop: lt is an office and a studio. Wherever I go, I conduct meetings on it with my creative and business development teams. It also has programs like final cut, Logic Pro X, Protools so I can deliver verses to people all over the world and record my podcast. I also use it for emails and keeping in touch with family through zoom, Skype or WhatsApp.
A Notebook: I often write on the phone but I save my best ideas in the conners of my mind and when they simmer and get deeper, that is when I transcribe them in my note book. I visualize the words I write and there is some magic to holding a "quill" and watching the pen bleed on paper!
On paper is where I can feel the words as I write them. I fill pages up fast so besides stocking up on food and hand sanitizer I have got notebooks for scripts, short stories and Music. A Paper note book is where I expound on ideas and create words. I prefer the ones without lines.
Headphones: Yes !!.This is an introverts heaven. I have the wireless Beats by Dre Solo 3 headphones that I can't live without. They are sweat proof. So, I can workout while listening to new music, Ted talks or audiobooks on my devices. They pack a bass really well and I can turn up without irritating my ears or driving everyone in the house crazy (I love loud music)
I listen to instrumentals for hours and freestyle when I'm in the zone. Some freestyles become songs like the recently released microphoneyange.
Guitar: Am in love with my Fender Stratocaster guitar.It is an all white electric guitar I got on my birthday and have been learning new skills, practicing, entertaining kids and composing songs on it.
I plug it into an Apogee duet, press record then 'Voila' a new idea manifests. Soon I will bring her on stage to meet the BaboonForest Army and Family. It is a storytellers instrument.
I call it the Milky-way! "Your boy is playing 'scales' now, Big Fish!" That is a bar for all my Hiphop fans out there. Stay safe.