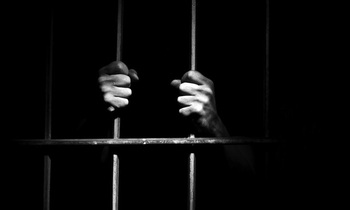 CRIME | POLICE

KABALE - Police in Kabale is holding a 39-years-old man for allegedly defiling his three-year-old daughter.

The Kigezi Police Spokesperson, Elly Maate, has identified the suspect as Deogratius Kabwensi Mutabazi, a resident of Kibingo village, located in Kaharo Sub-County, Kabale district.

It is alleged that at first, Mutabazi engaged in a verbal exchange with his wife following a misunderstanding, which prompted the wife to seek refuge at her uncle's home.

On the day she left her husband's home, she allegedly went with their three-year-old daughter and left behind their 13-year-elder son.

"A few days later, the suspect went and forcefully removed the daughter from his wife and returned her home. Later, the neighbours saw the girl walking with difficulty and informed the mother," Police said.

Police also claim that they learnt about the case when the girl's mother reported the case and eventually arrested the man.

"Inquiries are underway to ascertain the truth about the matter, and a case file has already been opened vide CRB:396/2020, at Kabale Police.